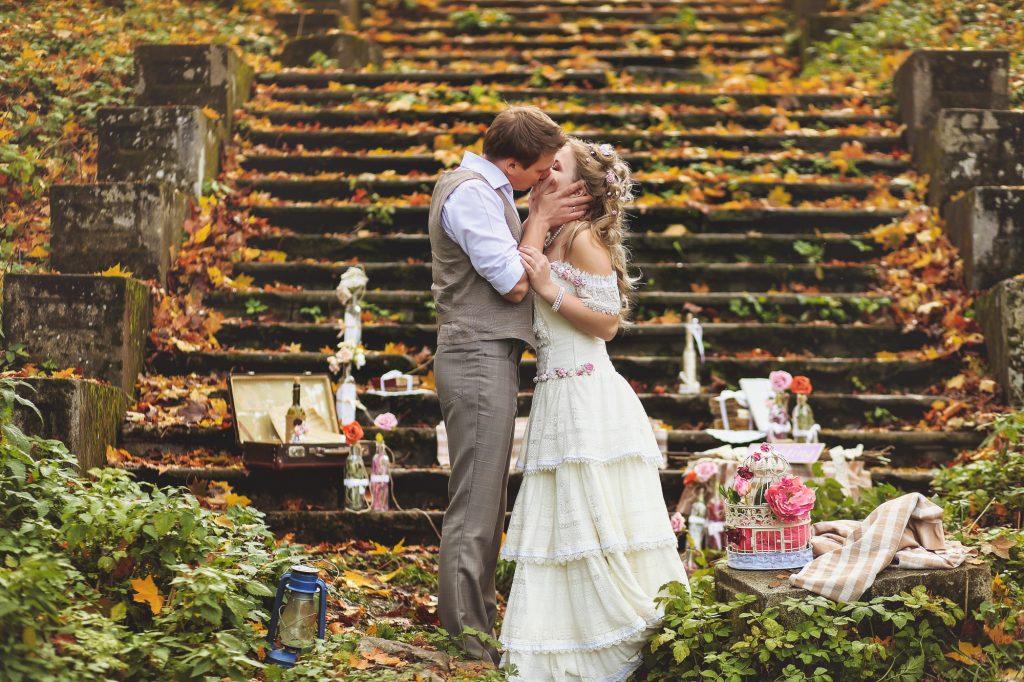 Your significant other has finally popped that special question and you're ready to walk down the aisle. You probably have a million things going on inside your head thinking about getting ready for that special day. 
One thing you should focus on is a creative and unique theme for your wedding. Your wedding theme should be as special as you and your significant other are. 
Keep reading for ten creative wedding theme ideas to make your wedding exclusive and magical. 
1. Christmas Wedding
The holiday season is pretty much everyone's favorite time of the year. If you particularly love Christmas, then you may consider having a Christmas themed wedding. Your theme can be a winter wonderland with beautiful red accents. 
Christmas weddings can be anytime during December. This is also the off-season for weddings so you can probably score an awesome venue at a cheaper price.
2. Beach Themed Wedding
A beach wedding is a great place to have a luxurious getaway. You will have so many beautiful photos from your wedding if it is on the water.
Let your guests know that you plan to get married on the beach so they can dress appropriately. You can also provide them little goodie bags for when they arrive filled with beach blankets, sunscreen, and somewhere to store their shoes so they don't get stuck in the sand. A beach themed wedding will make you feel like you're already on your honeymoon. 
3. Barn Themed Wedding
If you and your significant other are big outdoors people, then a barned themed wedding would be perfect for your special day. The rustic setup looks beautiful and you have tons of unique options. Make sure to have a fire pit so you can all roast marshmallows!
There are tons of different unique weddings and you can surely get your dream wedding. If you have a special thing you want to incorporate in your barn wedding, then make sure you get it. After all, it is your day so make sure you do it right. 
4. Disney Themed Wedding
A Disney themed wedding is perfect for a couple that enjoys and bonds over Disney. With this theme, you could have a destination wedding and travel to Disney World or Disneyland. On the other hand, you could do your own Disney wedding at any venue of your choice. 
There are plenty of ways to incorporate Disney into your wedding. You could go crazy and have every element relate to your favorite films or just add in a few little Disney details here and there.
5. 70s Themed Wedding
A 70s themed wedding is perfect for anyone who wants to do a throwback. The bride and groom can get an awesome vintage dress and tux. You'll want to make sure that your hair and makeup are from the era too. 
In your wedding invitations, make sure to let your guests know that they can also come dressed in their best decade-appropriate garb.
6. Country Themed Wedding
If you and your significant other enjoy the rustic farming lifestyle, then a country themed wedding would be awesome. There are many different routes you can take when your wedding is country themed.  You could go out to an actual farm and get married amongst the hay and farm animals. 
Another great idea is to incorporate a lot of sunflowers into your country wedding for a pop of sunshine no matter what the weather decides to do.
7. Fairytale Themed Wedding
Having a fairytale themed wedding will truly make you feel like a magical fairy lost in a secret garden. For this type of theme, you could go all out and rent a venue in the middle of a forest or garden. There are awesome venues that look like a fairytale castle. 
The magic of a fairytale wedding is in the tiniest of details. You could do a lot of blush pink in the bridal dresses or even the decor. And don't forget the delicate greenery!
8. Zoo Themed Wedding
Animal lovers will love a zoo themed wedding. Check out your favorite zoo and see if they offer any wedding venue space. Some zoos may even have wedding planners to help you through every step of the way when it comes to planning your special day. 
Your guests will love to mingle with all of the zoo animals during cocktail hour. You will also have some phenomenal photos with the scenery that a zoo has to offer. 
9. Glamorous Wedding Theme
If you're a glamorous girl, then a glamourous wedding will be perfect for you and your significant other. You can get all the glitter, fancy makeup, and beautifully curled hair that you can imagine. A glamorous wedding might be a bit expensive, but there are many do-it-yourself decor options that you can make at home. 
10. Minimalist Wedding Theme
A minimalist wedding theme is something that millennials will lean more towards. This is more of a modern take on traditional and the perfect way to get exactly what you want. A great minimalist theme could be simple like black and white. 
This means less decor, fewer food options, and less of the glitz and glam. A minimalist theme is a good way to save some money but still get everything you want out of your wedding. 
Give These Creative Wedding Theme Ideas a Try
When it comes to planning your wedding there are tons of creative wedding theme ideas that you can choose from. Your wedding theme should be special to you and your significant other. Make sure you have fun with it!
Check out our magazine if you're looking for more awesome wedding advice!
Anything to Add? Leave a Comment!