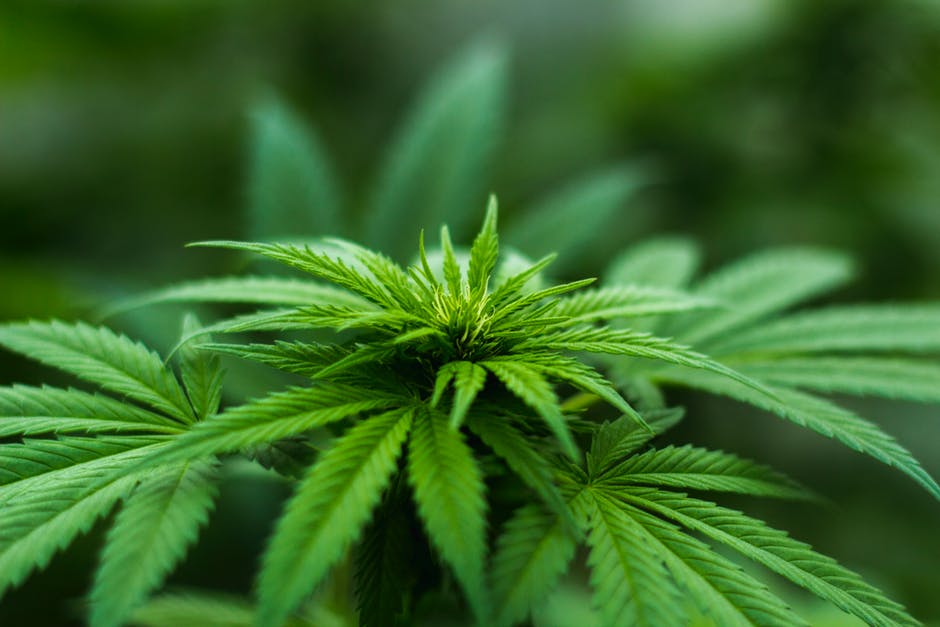 Did you know that by 2021, the marijuana market is forecasted to be worth more than $31 billion?
So it makes sense that entrepreneurs have their eyes on this industry.
There are huge opportunities and a lot of money to be made.
But if you're an enterprising entrepreneur it's crucial you understand the many weed challenges that come with establishing a business in this burgeoning industry.
It's a lot more difficult than you may think. So we'll take a look at some of the challenges faced by cannabis entrepreneurs.
1. Getting a License Is Costly 
Applying for a business license for any marijuana business is complex. It's not enough to understand just the requirements of the state. You need to be clear on the requirements from the city and county as well.
When all is said and done, the cost to acquire a license can tally up to six figures.
Even if raising the funds is not an issue, that doesn't guarantee you'll get a license. Because the over-saturation of the marketplace is a concern for most states, they issue licenses conservatively.
2. More Countries Are Moving to Legalize Marijuana 
Not every country is as slow as the United States to start accepting marijuana. Recreational marijuana is legal in Canada, and Mexico is soon to follow. Luxembourg and New Zealand are expected to get on board as well, and South Africa has already legalized personal use. 
This trend is likely to continue—even in countries that have been traditionally hesitant toward embracing it.
While entrepreneurs are looking to invest in Latin American countries, the legalization of medical marijuana in Thailand and South Korea indicates a potential trend in Asia.
For those interested in establishing a marijuana business, this means increased competition across the globe. And once again, it will be imperative to understand the unique regulations for each country.
3. Taxes Are Exorbitant
With the passage of the SAFE Banking Act, this may become less of an issue as banks and credit unions feel secure in opening their doors to cannabis businesses.
But for now, most companies are forced to still work solely in cash. This is a huge hassle when it comes time to pay your taxes. And the IRS doesn't care for it either.
In fact, the IRS has gone so far as to institute federal Tax Code 280E—just to make things even more difficult. This code ensures that all cannabis companies that deal directly with the plant cannot deduct business expenses or use tax credits.
To put it in clearer terms, expenses incurred from things like advertising, rent, and equipment cannot be deducted. 
4. Technology Is Cost Prohibitive
As if getting a license and paying taxes weren't hard enough on your wallet, there is the need to acquire technology in order to compete in the market. 
Regulations require that cannabis businesses track their products and follow exacting packaging regulations. This requires tracking software and thorough documentation. But that's just the beginning.
Technology all along the supply chain is costly. Yet it's necessary if a company is to grow more high-quality cannabis in less time. 
And big producers are at a distinct advantage because they have the cashflow to control cannabis strains and technology through patents. This makes it even harder for those looking to get into the cannabis business. 
5. Waste Regulations Must Be Considered
While there are countless regulations you'll face in the production and sale of marijuana, you may not have considered the regulations around cannabis disposal. These also vary from state to state.
There are several options for cannabis disposal, including a permitted landfill, incineration, in-vessel digestion, and composting. But the cannabis must also be removed from any packaging and deemed unusable and unrecognizable.
It cannot account for more than 50% of the waste, and facilities are required to properly document the whole procedure.
Not abiding by these cannabis waste regulations can hit you with some hefty regulations and fines. 
6. Marijuana Research Is Still Minimal
Many consumers are still hesitant to try marijuana products until research bears out its viability.
But since cannabis continues to be illegal on a federal level, the funds for research just aren't there.
It doesn't help that the Trump administration is not moving on an Obama-era initiative to expand the number of institutions with federal permission to grow cannabis for research purposes. Right now, there is only one.
Plus, efforts to pass medical marijuana research bills in Congress have all but disappeared.
Meanwhile, the passage of the Farm Bill has boosted research on hemp. So the hemp market—and particularly CBD—is experiencing unprecedented growth.
Still, federal prohibition hasn't completely undermined studies. If you're serious about establishing a cannabis business, you can do what many other businesses and universities have done. You can import Canadian cannabis or partner with Canadian researchers.
There are always loopholes.
7. Supply Chain Management Is Challenging
Just as with opening a restaurant, starting a legal cannabis company requires you to follow some pretty stringent laws and health and safety rules. 
Once again, the protocol for health and safety will vary from state to state. And this protocol is ever-changing so you have to remain vigilant.
If you have experience in the food and beverage industry, you already know this. But it's different with the cannabis industry. There isn't the workforce yet that knows how to handle these challenges. 
Because it's still such a young industry, there are very few people with a formal education in cannabis. 
For example, in many dispensaries, the staff are trained only in sales and don't possess enough knowledge of the product in order to help patients.
So right now, it's still challenging finding good employees on any part of the supply chain. And a great employee can make or break a business. 
Conquer Weed Challenges
You don't have to let the weed challenges of starting a cannabis business squelch your ambition. 
If you're a smart and savvy entrepreneur who knows how to play the game, you could soon find wild success with your own marijuana business. 
And if you want to stay up with all that's new and trending, keep checking back with us! 
Anything to Add? Leave a Comment!