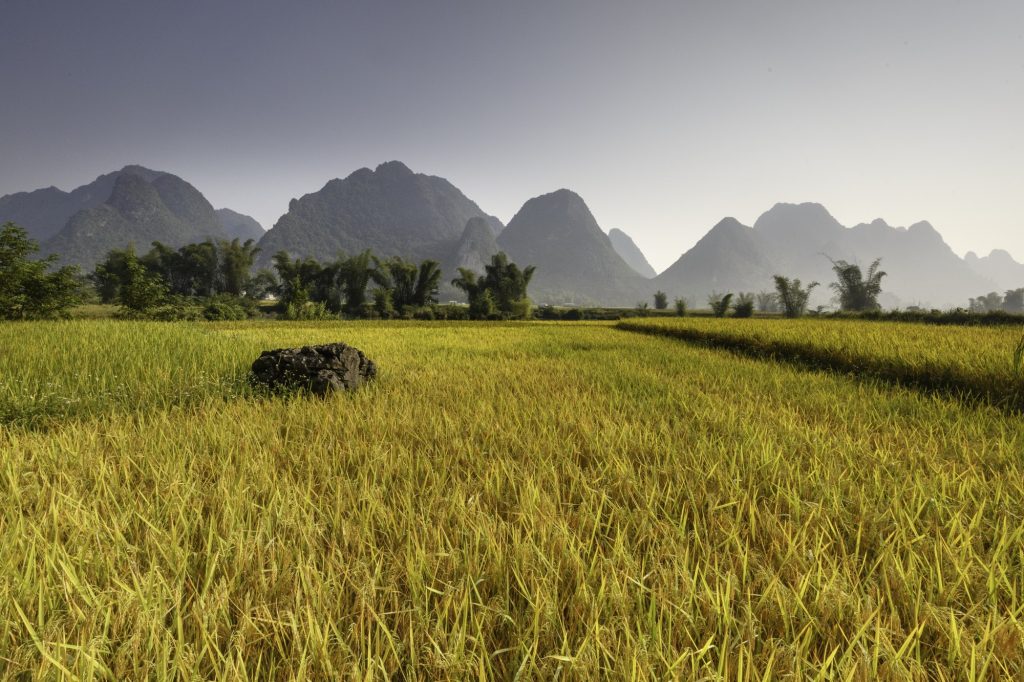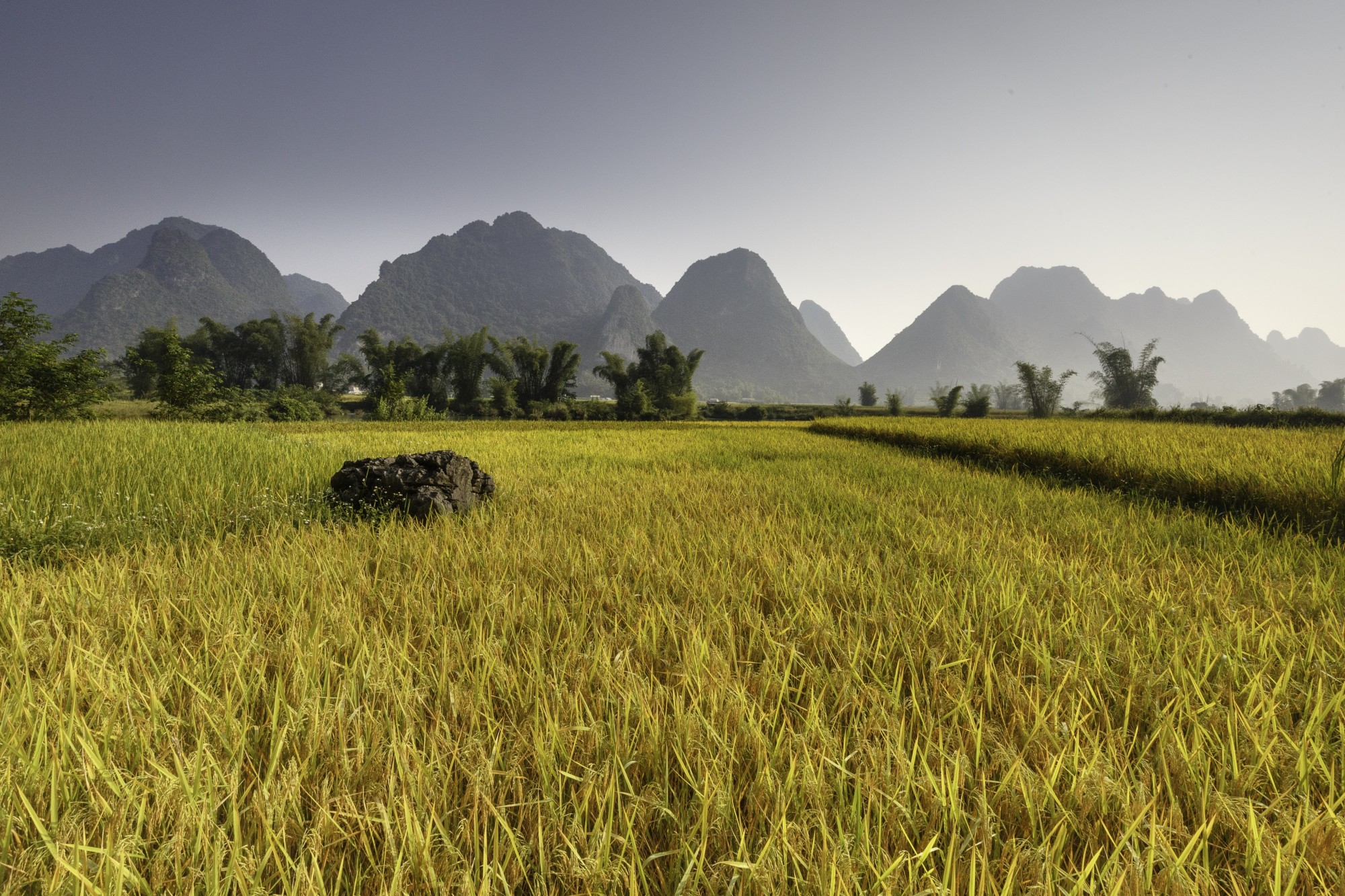 Despite being the largest continent in the world and home to very expensive countries like Japan and Singapore. Asia is still one of the favorite destinations for those who are on a tight budget. 
But, with 48 countries in Asia, how do you know which ones you should travel to if you're looking for the most bang for your buck?
Check out this guide to learn about the cheapest Asian countries to visit. 
1. India
We all know India as the home of the Taj Mahal. But, India has a lot more to offer than just this famous palace. 
With 1652 languages (22 official), over 2,000 ethnic groups, and representation from every major religion, India is undoubtedly a cultural hub. Not to mention, it's incredibly affordable. 
The main way to travel India is by train, and you can find 20-hour train rides that take you practically cross-country for as low as $9. 
You can buy a meal off the street for as little as $2, and wash it down with a fresh glass of juice for just a few more cents. 
Accommodation is also incredibly cheap in India, with dorm rooms in hostels costing about $5 per night. 
Budget travelers could easily survive on about $15 per day while traveling in India. 
Also, if you don't have a lot of time, traveling by train may not be the best option in this massive country. Luckily, domestic flights through AirAsia are pretty cheap. You can check out this site to learn more about AirAsia. 
2. Nepal
With its beautiful mountain ranges and friendly people, Nepal is becoming more and more popular for budget travelers, and not just those who want to climb Mount Everest. 
For those who would like to do some hiking in this beautiful country but don't have the money (or the guts) to climb Mount Everest, there are a bunch of other treks to choose from. One of the most popular treks is the Anna Purna Circuit. 
This is a 131-mile trek that takes between 16 to 21 days, depending on what route you take and how many rest days you take. You can hire a sherpa for the trek who will guide you one the right route and carry your bags for you (highly recommended), or you can tackle the trek yourself. 
Along the trek, you'll stay in teahouses, which go for as little as a few dollars per night. Then, there's the food. While Nepal has a lot of delicious options to choose from, for those who want to get the most bang for their buck, we suggest dal bhat. 
Dal bhat is a traditional Nepalese meal that consists of steamed rice, cooked lentil soup, meat, vegetables, and roti. And, the great thing is that pretty much wherever you order this meal in Nepal, you get unlimited helpings at no extra cost. 
In Nepal, you can easily survive on a $15-$30 per day as a budget traveler. 
3. Sri Lanka
If you don't feel like the mountains of Nepal are calling your name, then head to the beaches of Sri Lanka. 
Sri Lanka is another country that's growing rapidly on the international tourist radar. 
Although the national parks and other attractions can be costly, you can eat, sleep, and travel here for fairly cheap. You can get a cheap, but flavorful meal for as low as $1.50, and, you can explore the sandy beaches and cultural cities without spending a dime.
Guesthouse and hostels are around $7 to $11 per night, and you can expect to pay about $40 per day traveling around this beautiful island nation. 
4. Vietnam
You can't talk about affordable Asian countries without talking about Vietnam. Vietnam has quickly climbed the ladder as one of the most popular destinations for budget travelers, and for good reason. 
From dining and drinking to accommodation and transportation, pretty much everything is affordable here. 
In the capital city of Hanoi, there's plenty to see for free, such as the Perfume Pagoda, Ho Chi Minh Mausoleum, Hoan Kiem Lake, and the Old Quarter. 
In Vietnam, you can find private rooms for under $10, meals for under $4, and pints of Bia Hoi (basically, Vietnamese beer) for as little as 30 cents. It's also highly recommended that you rent a motorbike to see this country, which will cost you just about $13 per day. 
In total, you can expect to spend about $10 to $25 per day in Vietnam. 
5. Myanmar
While this country was once inaccessible, Myanmar has slowly but surely been opening its doors to tourists since 2011. 
However, prices have been slowly rising here from year to year, as rumor has it that the government is trying to make Myanmar a luxury tourist destination. So, you better hurry up and go while it's still affordable!
The trains in Myanmar are incredibly affordable, and it's still quite easy to find cheap food. 
In Myanmar, you can expect to spend between $20 to $35 per day. 
6. Cambodia
If you're looking to explore several countries in Asia, Cambodia is the perfect place to start, as it's very centrally located. 
Cambodia is infamously affordable. In fact, the capital city, Siem Reap, is known as the "backpacker capital of the world". 
In addition to the famous Angkor Temples, Cambodia is also known for its white sandy beaches and lush rice fields that you can walk or ride a bike through. Many people say that Cambodia is a lot like Thailand, but cheaper and with fewer tourists. 
You can easily find a guest house or hostel here fr as little as $3 per night. Street food meals are as cheap as $1, and if you're not a fan of street food, you can find a meal at a traditional restaurant for as little as $5. 
For Cambodia, you should budget between $10 to $20 per day. 
Cheapest Asian Countries: Are You Ready to Explore Asia? 
As you can see, there are a lot of beautiful and budget-friendly countries to explore in Asia. 
If you like this list of the cheapest Asian countries, be sure to check back in with our blog for more travel-related tips and tricks. 
Anything to Add? Leave a Comment!