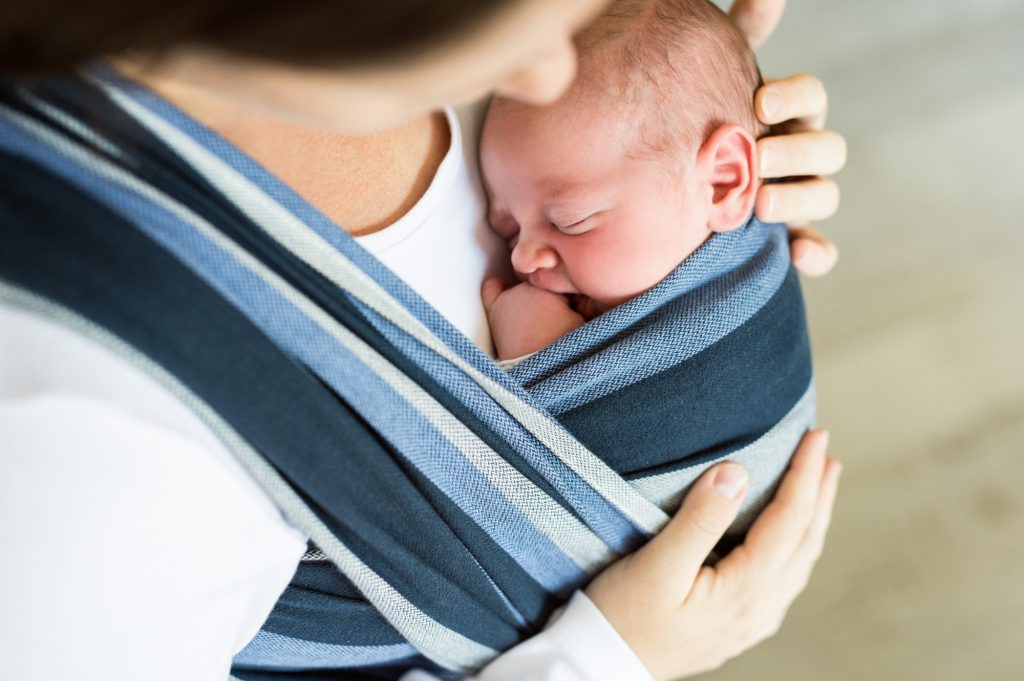 Babywearing offers many benefits, including a calmer baby and increased bonding with you. It keeps your hands free so you can get more done while keeping your little one close.
Choosing between all of the baby wraps, slings, and carriers can feel overwhelming. They're a big investment, and it's difficult to know what to look for if you've never purchased one before.
Picking a baby carrier is a matter of personal preference, but there are certain things to consider. Keep these things in mind when choosing a carrier for your infant.
Basics of Baby Wraps and Slings
Baby wraps are large pieces of fabric that you wrap around your body. You can tie them in different ways depending on the style. They hold your baby close and often work well for different sizes of people.
A ring sling, such as a Rebozo, is a different type of wrap with two rings along the fabric that rest on your shoulder. The fabric piece goes through the rings to hold it at the correct size. Ring slings are often easier to wear and adjust since you don't have to tie anything. 
Structured baby carriers have soft fabric components, but they feature straps, padding, and a seat area for the baby. They typically have shoulder straps and a waistband for support and can hold older and larger babies well.
Comfort for Mom and Baby
The type of carrier that's most comfortable often comes down to personal preference. Structured carriers distribute your little one's weight across both shoulders and provide support at the waist. Wraps offer versatile tying methods and are easy to adjust to get a perfect fit. 
Young babies often like the coziness of wraps and ring slings. They can snuggle in and rest close to your body. Some babies may prefer the higher seat with a little more mobility from structured wraps.
Test out different types of carriers with your baby to see what you both prefer. Check with local babywearing groups to see if they have meetings where you can try different types of carriers before you buy one. Another option is testing out carriers your friends own. 
Ease of Use
Baby wraps can take some time to learn how to tie. Ring slings offer an easy option that's similar to a wrap without needing to master the tying methods.
Structured wraps often have clips that are easy to close, but it may be more difficult to adjust the length of the straps. Wraps and slings are easy to adjust by simply tying them at the appropriate length. That makes them easier to share with your spouse without have to adjust the straps every time you swap babywearing duties.
Cleaning and Care
Research the care and cleaning of baby carrier options. Your little one may spit up or have a diaper blowout while in the wrap. Babies can also get sweaty, especially being so close to your body.
A machine-washable carrier lets you wash away those messes easily. Check the tag to look for special care instructions that might make the cleaning process more difficult.
Carrier Style
Your baby's comfort and safety is the most important aspect, but baby carriers can also double as a fun accessory. Look for slings and carriers in fun patterns to match your personality.
Bright colors also add a fun touch to your look. Or opt for a neutral-colored wrap that goes well with all of your outfits.
Choose Your Baby Carrier
Baby wraps offer a hands-free way to carry your baby and help you bond. Comparing the styles and features lets you pick a carrier that you and your baby love. Check out more Family Life articles for more parenting tips.
Anything to Add? Leave a Comment!