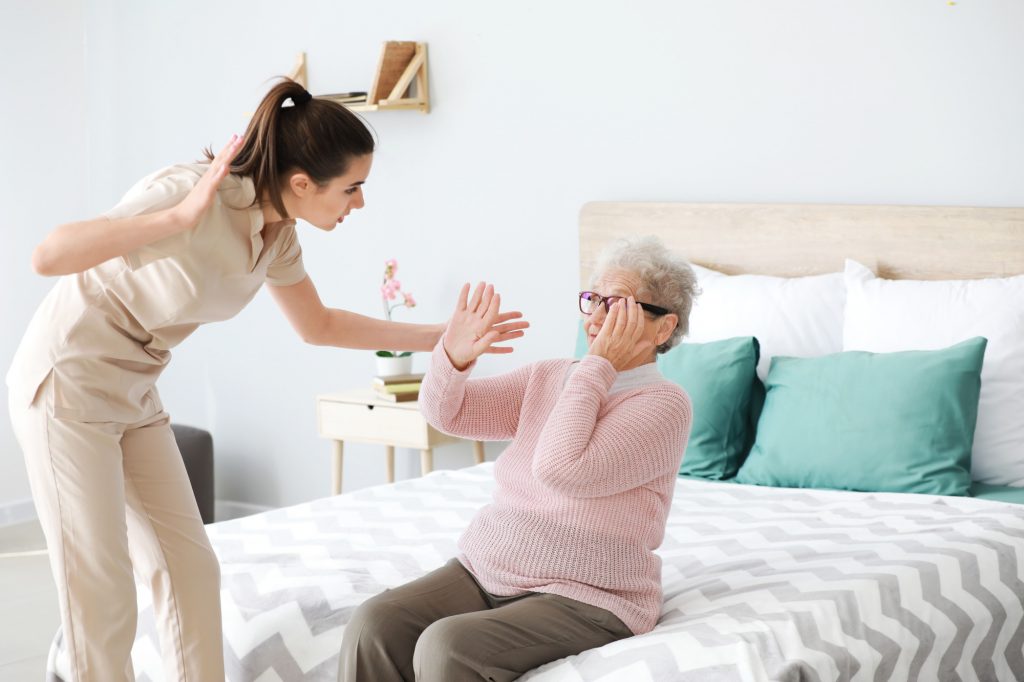 It was an emotional and painful decision to put your parent into a nursing home, but you knew that access to full-time care was in their best interest. 
At first, your parent seemed satisfied with the treatment they were getting. They enjoyed meeting new people, attending events, and they formed bonds with some of the staff. 
But lately, things seem to have changed — and you feel like you need to know how to report nursing home neglect. 
Your parent has missed their medications, isn't being properly bathed or cared for, and they're even starting to show the emotional signs of elder abuse. You've read more about the symptoms of elder neglect, and you're convinced that's what's going on. 
But how does nursing home abuse reporting work? 
Read on to find out. 
Start With Documentation 
Before you do anything else, you'll need to properly document the abuse and collect statements from the elders. 
Often, this will include taking photos of the physical signs of their abuse (bruising, bedsores,) and neglect (soiled sheets, dirty clothing, etc.) You should also document the incidents in writing. If possible, ask the elder to describe them in detail and try to remember the rough date around which it happened. 
Depending on the elder's mental and physical state, they may be able to provide you with written statements on their own. Additionally, ask your parent if they've spoken with any other residents who have experienced abuse. 
Understand that the parent may be quite reluctant and embarrassed to share this information with you. Use this guide from the American Society on Aging to help you learn how to get the conversation started. 
In some cases, other doctors and nurses may be willing to report the abuse to you (the same goes with someone else on staff.) Though this is rare, if it does happen, make sure you collect their statements, too. 
This will help you to have the upper hand when you file your complaint. 
Understanding How to Report Nursing Home Neglect
Depending on the specific state in which you live, anyone who witnesses elder abuse (whether they be a staff member/doctor or another citizen visiting their parent) is legally required to report it. 
Of course, this doesn't mean that they will — especially if they fear they'll be punished. 
The burden of how to report a nursing home for abuse and neglect is likely to fall to you. 
There are numerous different ways you can report this. 
Though it might seem logical, do not report your concerns to the nursing home itself. They will do everything in their power to prevent you from legally reporting the crime to the proper authorities, including threatening the elder even further. 
Instead, go outside the nursing home entirely. 
You can contact the National Center on Elder Abuse to learn how to officially file the complaint within your state. You can also reach out to Eldercare Locator to speak directly with a representative that can help you and your parent. 
Additionally, get in touch with your parent's primary care doctor. They will likely need to collect medical evidence and check up on the elder to evaluate their health and injuries properly. 
If your parent is using Medicare or Medicaid to fund their nursing home care, call a representative immediately and report the abuse. 
Some nursing homes may have what's called a Patient Advocate, that is there to handle complaints and concerns (among other things) regarding the nursing home. If you feel this person can truly be a neutral party, you may wish to contact them. 
However, if you do do this route, you may want to have an attorney do the talking on your behalf. 
Hire a Lawyer to Help You
The choice to report nursing home abuse can be frightening for both you and your parent. You fear retaliation, further abuse, and the prospect of continued improper care for your parent and others. 
Plus, you don't quite understand how the court proceedings work. You also want to be certain that you have the strongest possible evidence to secure a guilty verdict for this heinous crime. 
Representatives like those at ChasenBoscolo are experts in what you need to do to report nursing home neglect properly. We strongly suggest that you work with an attorney that has years of experience in dealing with elder abuse cases. 
Ask to speak to their references, ensure they're licensed to practice in your state, and schedule a consultation with them to get a feel for their communication style. 
The sad reality is that nursing homes are able to make exasperating claims against patients (such as calling their competency into question) in order to avoid responsibility. 
Don't let that happen to your parent. Work with an attorney who will fight for you instead. You're not just protecting your parent's life. You're also helping to save others. 
Do You Need to Report Nursing Home Neglect?
Now that you know more about how to report nursing home neglect, it's time to take action. 
Be sure to rely on the emotional support of friends and other family members at this time. Remind the elder that they didn't do anything wrong and that you're not angry with them. Try to be understanding and patient when they're reluctant to talk about what happened. 
Do you need more advice about what to look for in a quality nursing home? Ready to have the tough conversation with your parent about long-term care? 
Our blog is here to help you with all that and more. We'll even help you learn how you can afford better care, so keep checking back in with us for new posts every day.
Anything to Add? Leave a Comment!