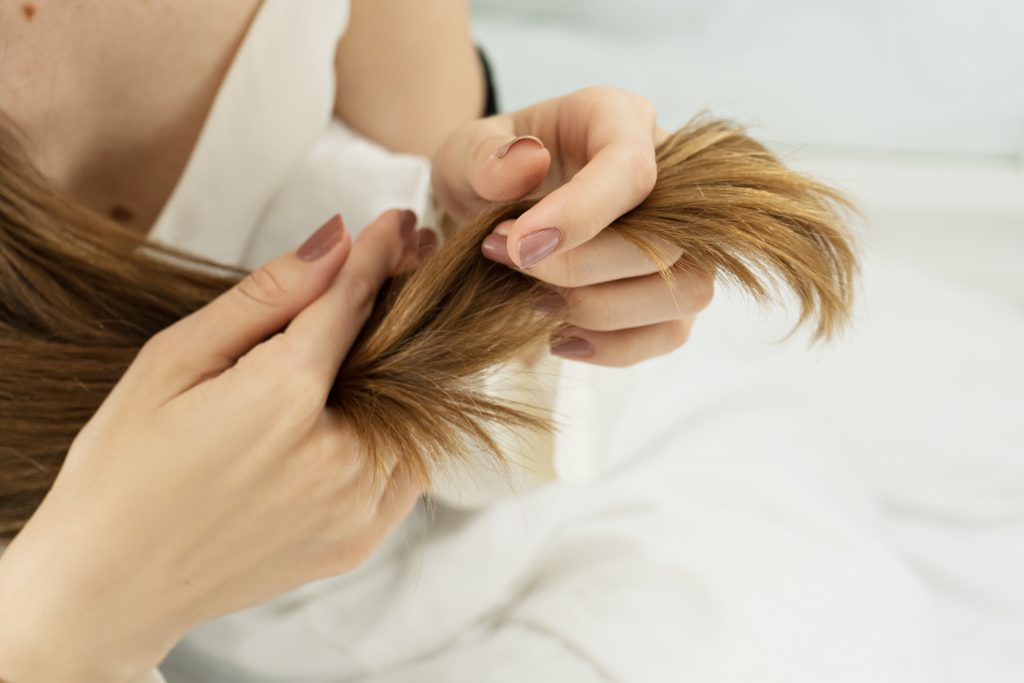 Is your hair thinning out? Feeling coarse to the touch and lacking that special shine?
You're not alone. 40% of women deal with hair loss throughout their life.
The comforting part is that there are precautions we can all take to prevent this. Keep reading to learn more about these healthy hair tips.
1. Nutritional Diet
One of the best tips for healthier hair doesn't start with your hair at all. Instead, it's all about your diet.
Eating a good balance of proteins, vitamins, and minerals not only helps with your energy and weight but also reflects in your hair as well. A healthy body leads to healthy hair.
Now there's a whole new incentive to drive you towards improving your diet this new year!
2. Oil Massage
Another large part of beautiful hair is to take care of your scalp. A healthy scalp needs nourishment and stimulation.
One of the best ways to do this is to use a nutrition-rich oil—coconut oil is perfect—and massage it into your scalp regularly. The oil conditions your scalp while the massage stimulates the blood flow.
All of this together strengthens the hair follicles giving you long and lustrous hair after only a few times.
3. Avoid Harsh Chemicals
There are hundreds of different products out on the market. Some are kinder to your hair, but some come with strong chemicals that dry out and damage your hair. Make sure to take precautions whenever using strong chemical-based products.
For example, hair dyes are notorious for being harmful to hair follicles. If you've run into trouble, be sure to check out these hairdye repair tips to get your hair back to its old glory.
4. Wash Less Often
This is one of those tips that confuses a lot of people, but it's true! Washing your hair too often leads to a lot of built-up damage.
Your hair is vulnerable when it's wet. The follicles are softer and more prone to splitting and breaking. Washing your hair too often only amplifies this effect to disastrous degrees.
To offset this, it's a good idea to invest in high-quality dry shampoo. This gives you the look of washed hair without exposing your hair to moisture. It's a great halfway point between washes.
5. Only Brush Dry Hair
Touching back to the point made above, it's never a good idea to brush your hair while it's wet. Leave it to air dry in a natural way so that the hair goes back to its original strength before running a comb through it.
Not only are the strands of hair vulnerable, but the roots themselves are soft and weak. This makes it far too easy to pull out hairs as you brush.
Next time you shower, wait an hour or two before getting out the comb.
Use These Healthy Hair Tips to Achieve Gorgeous Locks
Sometimes it feels impossible to get the hair we want. But by sticking with these healthy hair tips, you'll have a head start.
After a while, you'll start to notice a real difference in the way your hair feels and looks!
Are you having trouble with split ends? Click here to learn how to tackle this common problem!
Anything to Add? Leave a Comment!