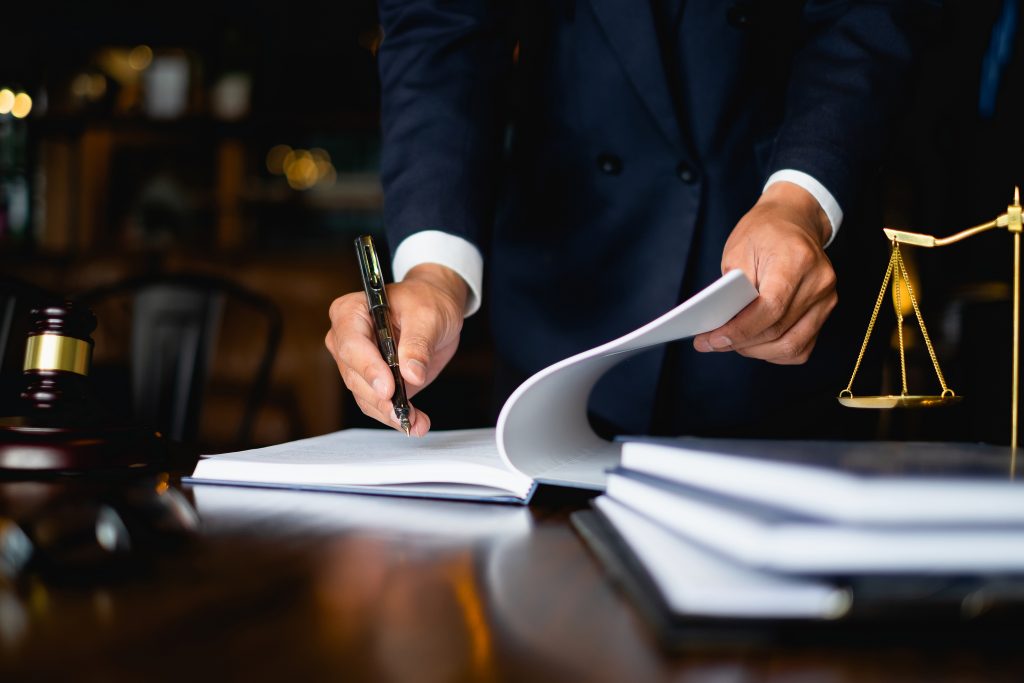 There are currently 1,338,678 lawyers working in the United States.
Some of these lawyers charge exorbitant fees — in fact, the average U.S. lawyer charges $250-$600 per hour.
At the same time, though, there are many lawyers with affordable rates who are dedicated to helping those who think they cannot afford legal help.
Do you need to hire a lawyer? Are you unsure of how to find one whose rates you can afford?
Read on to learn more about finding an affordable attorney to handle your case.
Finding Affordable Legal Services
There are a lot of different services out there that will help you to find affordable legal help. The following are some steps you can take to find these lower cost services:
Research Legal Aid Societies
A good place to start when you're trying to find an affordable attorney is to look into legal aid societies. 
There are a lot of nonprofit organizations that are dedicated to providing legal services to low-income individuals.
There are lots of organizations that focus on helping people who are dealing with certain types of cases, too, such as sexual harassment cases or racial discrimination cases.
Visit Your Local Law School
If you live near a law school, you may want to consider working with a law student.
Law students need practice representing individuals and handling different types of cases, and you may be able to get free or very low-cost legal representation if you take this approach.
If you're a little nervous about having a student take on your case, remember that law students are always supervised by a member of the school's faculty.
Even if you are technically working with a student, you'll still be able to get advice and guidance from a practicing attorney. 
Contact the State Bar Association
Don't be afraid to reach out to your state bar association or county bar association and ask for referrals.
When you do this, you can specify that you're looking for an attorney who works with low-income individuals.
Often, the state or county bar association will have a tool on their website that makes it easy for you to search for lawyers that handle specific types of cases or who typically help individuals who need more affordable legal services.
Look into Online Legal Help
Finally, consider looking into online legal assistance. These days, just about everything is available online, and legal help is no exception.
Some websites will allow you to pay a flat fee to have a brief conversation with an attorney and create a plan for how you should proceed with your case. Others will match you with a lawyer to handle the specific services you require on an a la carte basis.
Many of these online platforms also provide you with free resources, including templates for legal documents, that can help you handle your case yourself.
Finding a Qualified Attorney
There are a lot of different services out there that can help you find affordable legal advice. Remember not to sacrifice qualifications for lower prices, though. If you want to win your case, you need to make sure you have a credible lawyer on your side.
Here are some tips that will help you make sure you're working with a qualified, credible attorney:
Consider Their Specialty
Before you agree to work with a particular attorney, make sure they specialize in the right type of law.
For example, if you've been injured in a car accident, you want to work with a lawyer like the one who writes this blog, not a lawyer who specializes in divorce settlements.
Most lawyers will list their specialties or have a list of areas on which they focus in a prominent location on their website.
If you're not sure what areas of law your lawyer specializes in, you can always give them a call or send them an email to get more information.
Schedule an Interview
It's always a good idea to talk to a lawyer before you decide whether or not you want to hire them.
Talking to them in-person is best, but if you can't schedule an in-person interview, at least arrange to talk to them on the phone or via video chat.
An interview helps you learn more about a particular attorney, their specialty, and their communication style. A lawyer might seem great on paper, but they might not be a good fit for you if they don't communicate well or don't seem interested in your case.
Ask the Right Questions
During the interview, be sure to ask the right questions, too. Here are some questions you ought to ask to help you decide whether or not a particular attorney is a good fit for you:
How long have you been practicing?
What kind of cases do you typically handle?
What kind of clients do you typically work with?
Have you represented a lot of cases that are similar to mine?
What is the typical outcome of a case like mine?
Do you have any specialized training, in addition to your law degree?
Is it possible to solve my case without going to court?
Remember to ask about the lawyer's approach for keeping you updated on your case, too. Will they be communicating with you directly, or will they have an assistant or intern send communications on their behalf?
Find an Affordable Attorney Today
As you can see, there are a lot of steps you can take to find an affordable attorney to help handle your case. 
Whether you've been involved in a car accident or are dealing with a wrongful termination case, there's a lawyer out there for you.
Keep these tips in mind when you begin your search so you can sort through all the lawyers out there and find one who has the knowledge and skills necessary to help you win your case. 
Need help saving up to pay your lawyer's fees? Be sure to check out the Personal Finance section of our site today for some great tips on budgeting and saving your money.
Anything to Add? Leave a Comment!