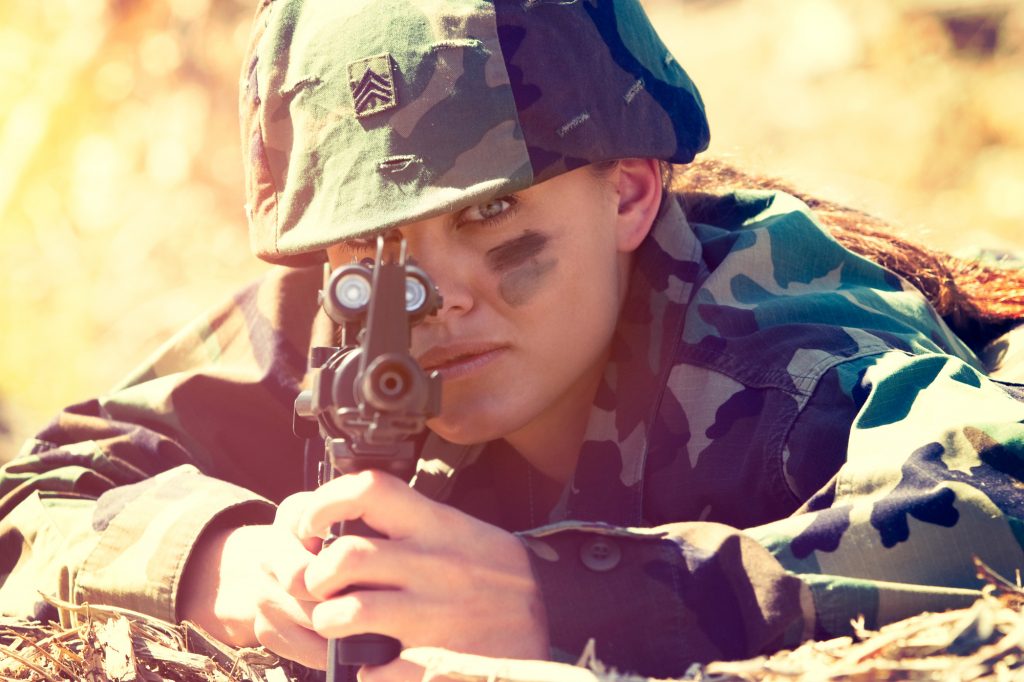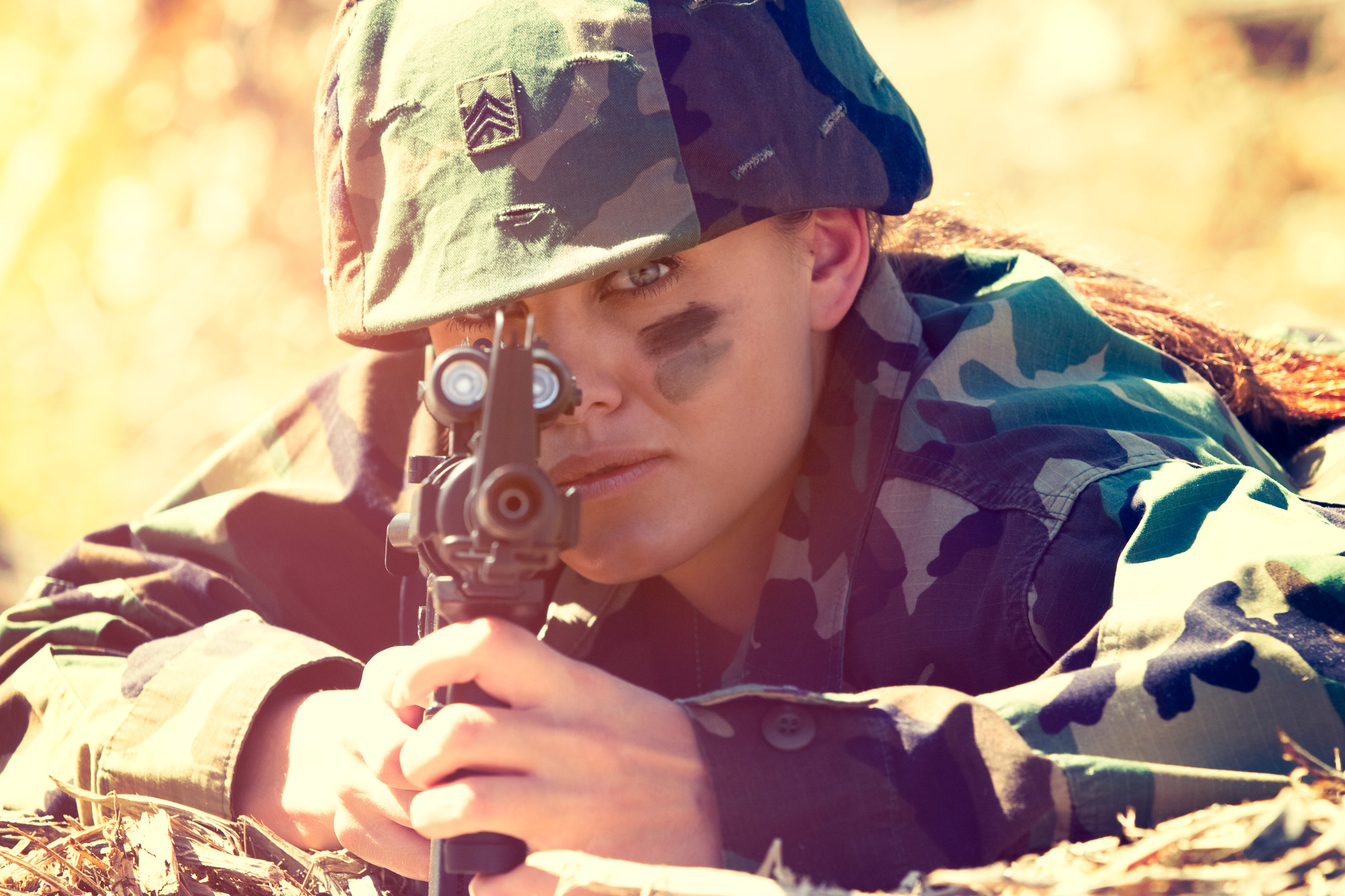 When Veterans Day rolls around each year, do you tend to think about all the men who have served our country?
That's not uncommon. 
With movies like Band of Brothers, it's easy to forget that each girl in the military has made a difference too. And this might make it difficult for women to consider a career in the military. But that's a mistake.
Do You Want to Be a Girl in the Military?
Then do it! 
If you need a little more inspiration, we've put together this small list of seven women veterans to get you started. 
1. Deborah Sampson 
During the Revolutionary War, women were not permitted to enlist and serve. But that didn't stop Sampson. 
Disguised as a man, she enlisted in 1778 using the alias Robert Shirtliffe. She served for three years until she developed an illness in 1781. Because the illness left her with brain fever, she needed to be treated.
The physician treating her discovered her secret but didn't out her. Instead, she was given a private discharge and enough money to return home.
To this day, Sampson is one of a small number of women with military combat experience in the Revolutionary War.
2. Cathay Williams
Williams was the first African American woman to enlist. And because things hadn't progressed much for women by the Civil War, Williams was also disguised as a man.
Born to an enslaved mother and a free father in Independence, Missouri in 1844, Williams worked as a house slave in Jefferson City, Missouri.
At the age of 17, dressed as a man, she enlisted under the false name William Cathay. Shortly after her enlistment though, she contracted smallpox and was hospitalized. 
After that, she was frequently hospitalized and eventually the post surgeon discovered she was a woman and informed the post commander.
She was honorably discharged. But that didn't stop her. She signed up with the all-black regiment that would eventually become part of the legendary Buffalo Soldiers.
3. Elsie S. Ott
By WWII, women no longer had to hide their gender to enlist.
Though still not permitted in active combat, they played important roles behind the scenes. This was the case with Ott.
In 1941, Ott signed up for the Army Nurse Corps and was given commission as 2nd Lieutenant. During this time, wounded personnel had to be cared for on site. And this was becoming increasingly problematic. 
With improved aeronautics, the army decided to try evacuating the wounded by plane. Ott was the first nurse to prepare for an evacuation of the injured. She was given just 24 hours notice to supply and prepare the plane for her passengers.
But she did a stellar job and her efforts contributed to the advancement of military medical care. Two months later, she became the first woman to receive the U.S. Air Medal. And nothing makes you feel more confident that having a medal. You can learn more about that here. 
4. Grace Murray Hopper
In 1943, Hopper joined the United States Naval Reserves and was assigned to the Bureau of Ordinance Computation Project. She became the third programmer of the Mark I – the world's first large-scale computer.
She soon went on to master the Mark II, Mark III and the UNIVAC I. Her work with these now ancient computers allowed her to create a program that translated symbolic math codes into machine language. 
In 1966, Hopper retired from the Naval Reserves, but returned a year later to help standardize the Navy's computer programs and languages. She was promoted to Captain in 1973 and was appointed special advisor to Commander in 1977.  
At the age of 76, she was promoted to Commodore in 1983 and eventually achieved the rank of rear admiral – one of the few women to do so. 
The military's Cray XE6 "Hopper" supercomputer is named after her. 
5. Tammy Duckworth 
Senator Duckworth served 23 years in the U.S. Army Reserves, where she trained as a helicopter pilot. But she was no "weekend warrior." 
In 2004, while working on her doctorate, she was called to active duty. She was sent to Iraq to fly helicopters that same year. When her helicopter was shot down by a grenade, Duckworth sacrificed both of her legs in the accident. A 13-hour surgery saved her right arm, but she has only partial use of it.
As a result of her bravery, she was awarded the Purple Heart in 2004. 
During all of this, she managed to balance work and family too. She continues to fly as a civilian pilot and has even completed several marathons. And she completed that doctorate as well. 
6. Eileen Collins
Like Hopper and Duckworth, Collins took to the sky. WAY up to the sky.
Collins joined the Air Force in 1979, where she served as a flight instructor, aircraft commander and instructor pilot for nine years. From 1986-1989 she served as an assistant professor of mathematics at the Air Force Academy and graduated from the Air Force Test Pilot School in 1990.
While at the Test Pilot School, NASA selected Collins for the astronaut program. Forever on the fast track to success, she became an astronaut in 1991. By 1995, she was the first woman to pilot a space shuttle. And in 1999, she earned the distinction as the first woman shuttle commander. 
7. Bea Arthur
Arthur of The Golden Girls fame once served in the Marine Corps, where she drove military trucks. In fact, she was one of the first members of the Women's Reserve.
In early 1943, Arthur enlisted under her original name, Bernice Frankel. She was just 21 and, by many accounts, a handful. Marine records noted her as being argumentative and overly aggressive.
Even so, her particular brand of moxie had her promoted from corporal to sergeant to staff sergeant in the course of two years. She was honorably discharged in September or 1945 and headed to the stage. 
She would eventually become a Hollywood icon for strong, outspoken women – which was no easy feat in the 1970s.  
Is Military Life Right for You?
If you feel that in your heart you could be a girl in the military, the best way to find out is to give it a try. 
You may just make a future list of amazing women veterans.
In the meantime, keep checking back with our family life blog to inspire you to "be the best that you can be" at home.
Anything to Add? Leave a Comment!