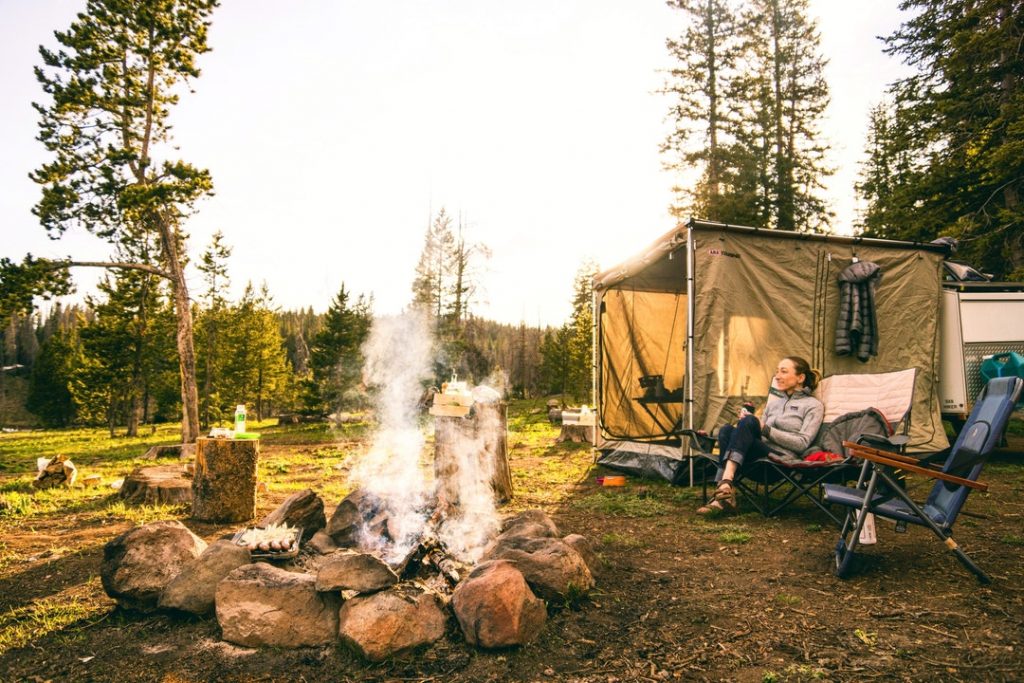 Every family should go camping once in a while.
It's a great way to get away from it all, connect with the great outdoors, and bond with each other.
However, in order for everything to go smoothly, you need to make sure you pack the right gear. In this post, we'll tell you what you need.
Read on to find out which essential items to put on your family camping trip checklist. 
Camping Trip Essentials
Don't leave for your next camping vacation without making sure you have these five items.  
1. First Aid Kit
A first aid kit is absolutely essential for any camping trip, but especially important when you're camping with children.
Whether someone has a serious accident or just a light graze, you'll need to be able to deal with it right away. 
Important items for first aid kits include gauze pads, medical tape, bandages, rubbing alcohol, tweezers, elastic wraps, and scissors.  
2. A Walkie-Talkie Set
If you're planning to go off the beaten track, you might find that there's no phone signal when you arrive.
If that's the case, you might have trouble getting hold of people on your trip if you get separated. If someone goes off exploring, you'll need to know that you can contact them. 
Walkie-talkies are perfect for that. You won't have to rely on your mobile phones. Instead, you can use the power of radio. Check out Two-Way Signal for some advice on which walkie-talkie sets to buy. 
3. Insect Repellant
Bugs can make camping a nightmare.
The last thing you want is to be up all night swatting away mosquitoes, flies and other insects. Pack a good-quality insect repellant to make sure you keep yourself protected.  
For the best protection from bugs, choose one that contains DEET. That way, you won't have to keep reapplying.
4. A Portable Stove
If you're camping out in the wilderness, chances are you'll have to cook your own meals. That's why you should get yourself a portable stove.
The size and fuel type you need will depend on how many people you're camping with and how long your trip will be, but it should be small and light so it doesn't weigh you down.
5. A Lightweight Tent
A tent is the single most important thing for your camping trip.
Invest in one that's lightweight, easy to carry and simple to set up. Make sure it's waterproof and windproof, too. 
If you're camping with a big family, get one that has lots of space, multiple rooms, and adequate airflow. Otherwise, things can get hot and uncomfortable. 
Save Money on Camping Gear 
A good camping trip can be expensive.
You'd think spending a few nights under the stars would be a cheap way to take a vacation, but when you add up the costs of tents, bedding, cooking equipment, and all the other things you'll need, you might find that the opposite is true.
It doesn't have to be that way. You can save money if you buy the right products at the right time.
To find out more, read our post on how to find the best deals on camping gear.
Anything to Add? Leave a Comment!