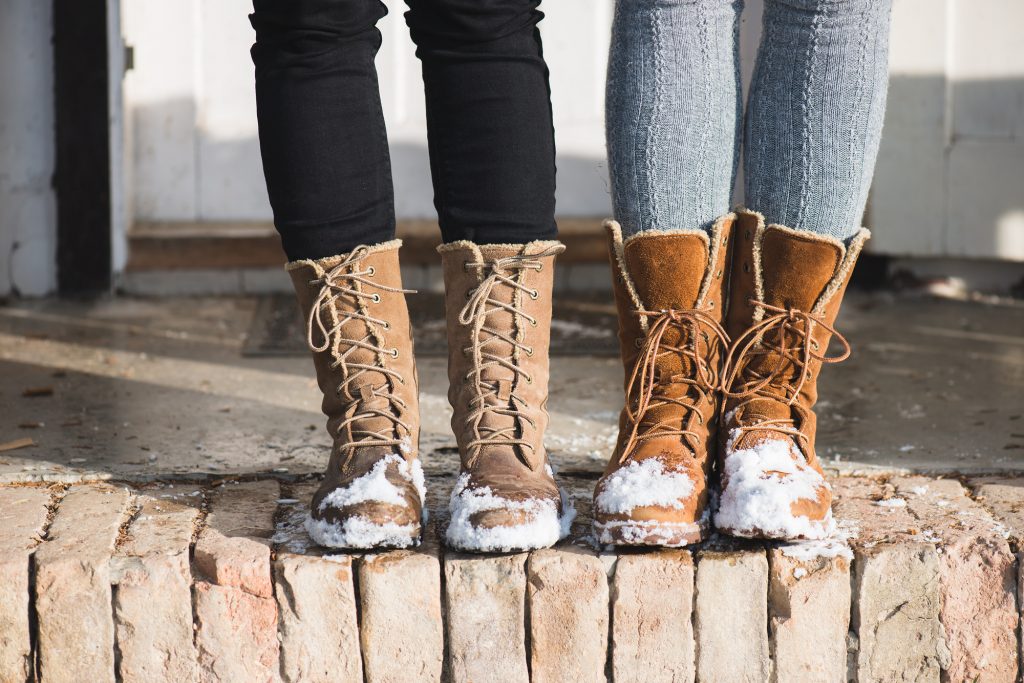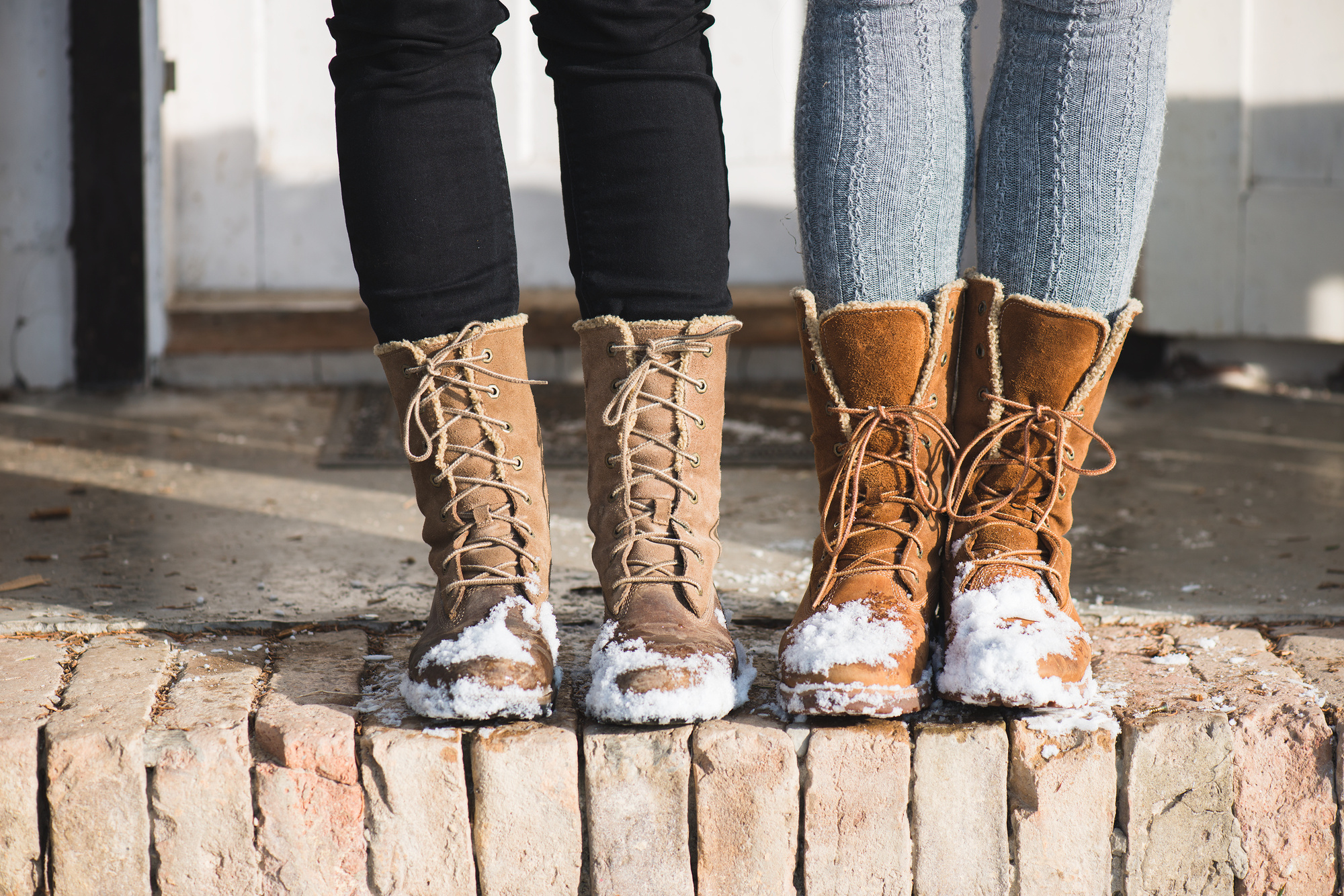 Like it or not, winter is on its way!
Unless you're one of the lucky few who experiences sunny weather year round, that means that you're going to need a warm pair of boots to get you through the coldest months of the year.
How do you find the perfect winter boots, though? And, how do you buy them without breaking the bank?
If you want a great pair of winter boots but don't want to spend a fortune, you've come to the right place.
This guide will make it easy for you to find good snow boots at a great price.
What to Look for When Shopping for Snow Boots
Whether you're shopping in-person or online, these tips will help you sort through all the different snow boots on the shelf and find the right pair for you:
Warmth
When winter arrives, your first priority needs to be warmth. This is especially true when it comes to buying snow boots. After all, you lose a lot of heat through your feet.
Boots with traditional linings like shearling or fur are very effective at preventing heat loss. They can also be expensive, though. A lightweight synthetic substitute like Thinsulate will help you stay warm without wiping out your bank account.
Comfort
Of course, when you're shopping for snow boots, comfort matters, too.
Whether you're wearing your snow boots with a pair of ski pants and a parka or your favorite cozy leggings, you're going to want to be comfortable while you're wearing them.
Make sure your boots support your ankles and don't pinch your toes. Wear them while you walk around the store (or wear them around your house if you ordered them online) and make sure they're a good fit.
Waterproofing
Some boots are definitely better than others when it comes to keeping out moisture and making sure your feet stay warm and dry.
Leather boots can be treated with a special spray that will help them repel water and keep your feet nice and dry while traipsing around town.
Boots made of synthetic material are also a good option if you want to protect your feet all winter long.
Grip
Nobody wants to slip on the ice while walking around during the winter. Look for a pair of boots with rubber soles. These will keep rain and snow out, and they'll provide a better grip, meaning you'll be less likely to slip and fall on chilly days.
Be sure to check the soles before you buy and make sure they have good traction. Tuff Toe boots are a great example. The traction will help you stay upright when you're traversing slippery roads and sidewalks.
Functionality
While style and appearance matter, you ought to take functionality into account, too.
One of the most important factors to consider when you're thinking about functionality is the fastenings on your boots.
Lace-up boots adjust to the shape of the leg, so they can be more comfortable if you're walking around a lot during the day.
Boots with zippers can be a better option, though, especially if you want to be able to put them on and take them off easily. Pull-on boots are an even more efficient option.
The Perfect Fit
Of course, you also need to make sure your boots fit you properly. These tips can help you find the right fit.
Try Them on with Your Winter Socks
Don't rely on those thin nylon socks at the shoe store. Try your boots on while you're also wearing the winter socks you plan to wear most often. This will help you ensure they're not too snug.
Try Them on at the Right Time of Day
It's typically best to try on your boots later in the afternoon after you've been walking around. Your feet will be slightly swollen at this point, and you'll be sure the boots fit your feet when they're at their largest.
Try on Both Boots
This might seem like a no-brainer, but lots of people forget to try on both boots when they're out shopping. Remember, it's common for one foot to be slightly larger than the other, and you need to make sure the boots fit both feet.
How to Save Money on Good Snow Boots
Okay, you know what to look for in a good pair of snow boots. But, how do you get that perfect pair while sticking to your budget?
There are lots of ways you can save money without sacrificing the quality of your boots.
Shop Out of Season
The earlier you buy your snow boots, the more likely you are to get a good deal on them. If possible, shop in the early spring when businesses are clearing out their winter stock to make room for new spring fashions.
Shop Thrift Stores
If it's too late for you to get a good deal shopping out of season, don't despair. Hit up your local thrift store instead. You'll likely be able to find a great pair of boots here for way less than what you'd pay at a regular store.
Shop Amazon Warehouse
Want to find a good deal but don't want to dig through racks at the thrift store? Give Amazon Warehouse a try instead. This is a great option if you want to find a pair of pre-owned boots at an affordable price while shopping from the comfort of your own home.
Host a Clothing Swap
Finally, consider organizing a winter clothing swap with your friends, family, and neighbors. This is a good way to get rid of clothing and boots you no longer wear while also getting great new pieces for free.
Start Updating Your Winter Wardrobe Today
Now that you know what to look for when shopping for good snow boots, it's time to go out and find a pair that works with your style and budget.
Are you looking to update other elements of your winter wardrobe? Do you want to update without spending an arm and a leg?
If you need to jazz up your winter wardrobe while sticking to a budget, check out the beauty and fashion section of our website today.
You'll learn all kinds of tips and tricks that will help you save money while enhancing your style.
Anything to Add? Leave a Comment!