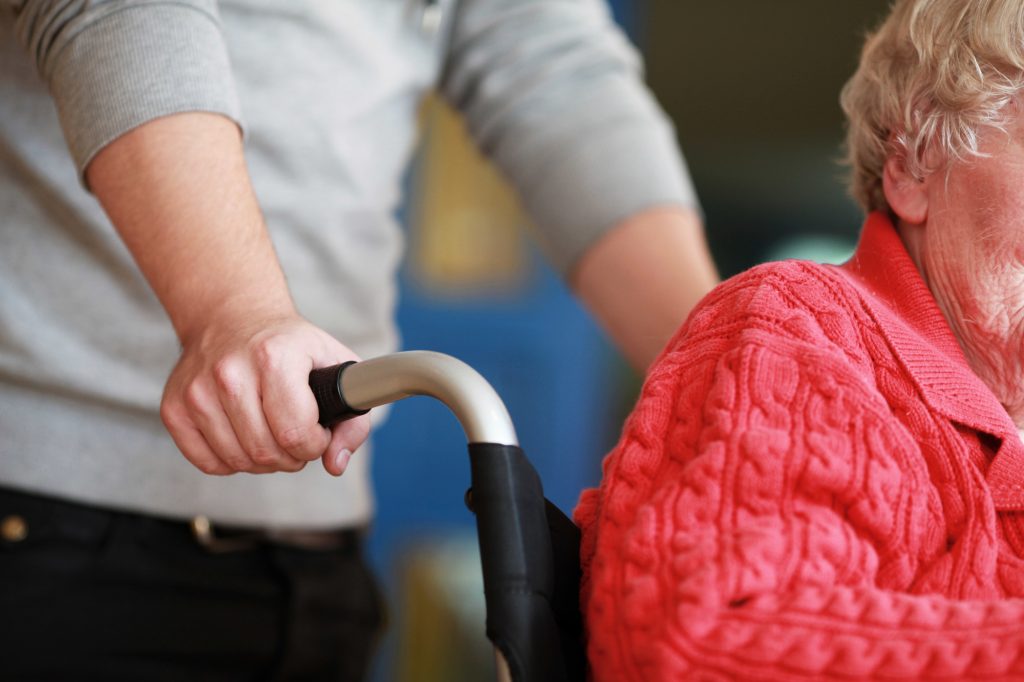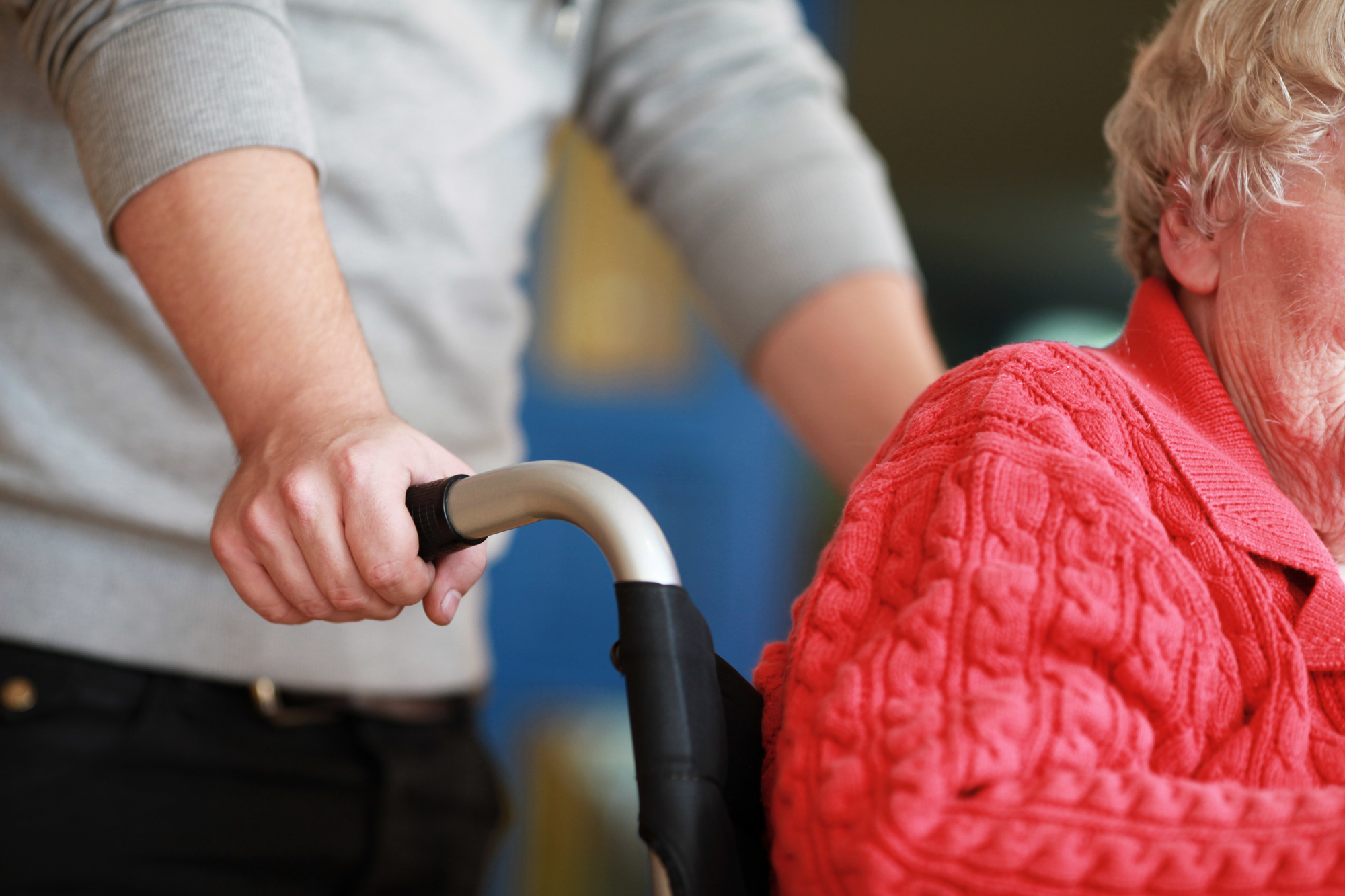 Many adult children have a hard time making decisions regarding how to care for their old folks.
As adults age, they tend to become dependent on others for assistance with some daily living routines like getting out of bed, bathing, grooming, meal preparation, shopping for grocery, and many more. In some cases, they just need companionship.
This reliance on others may be due to aging-associated diseases and conditions, living with some form of disability, or recovery from surgery.
In-home care services are designed with the needs of elderly parents and their families in mind. It is a popular choice because it involves providing elderly parents with the care they need from the comfort of their own homes or their families' home.
If you'd like to hire a helper to care for your aging parent, you may want to learn about the home-based care options available so you can weigh your options.
Here's a look at the pros and cons of the various in-home care options designed for aging parents.
1. Hiring a Part-Time Helper
This in-home care option is ideal for elderly parents that don't need round-the-clock care, and only require a little assistance with basic house chores.
It involves having an aide come in on certain hours of the day or days of the week to do basic housekeeping duties like cleaning the house, doing the laundry, cooking, shopping for grocery, and so on.
Part-time helpers don't provide medical care.
Pros of Hiring a Part-Time Helper
Aides report to work fresh and may have the energy to cheer up your parent in a way that you might be too tired to do.
Helpers maintain a separate residence and only come in on agreed hours or days of the week. This is vital for maintaining your parent's privacy, especially if they don't fancy having "strangers" in their homes.
Helpers can focus on helping their clients with important household chores.
Helpers are paid an hourly rate and can be less expensive than hiring a live-in helper.
Cons Hiring a Part-Time Helper
Parents can only get help when the helper is around.
There's limited time for senior parents to get well-acquainted with their helpers. Usually, helpers leave the client's home immediately after completing their work.
2. Hiring a Full-Time Helper
This type of helper is also known as a live-in helper because they move into the care receiver's home so they can provide the assistance needed at any time of the day or night.
The helper becomes part of the care receiver's household, so it's vital to choose someone who can get along well with your parent.
Pros of Hiring Full-Time Helper
They'll offer dedicated round-the-clock care to your senior parent. The aging parent will get the help they need during all hours of the day or night. This can be a source of peace of mind for you.
The client and their family will have ample time to get to know the helper better, as they'll be living together.
If the senior parent's family members live far away and can't visit often, a full-time helper can serve as a companion and confidant.
Cons of Hiring Full-Time Helper
Finding a helper who is the right fit for the job can be a challenge. If your parent is exhibiting symptoms of Alzheimer's disease, for example, finding someone with experience in handling patients with Alzheimer's disease can be a big problem.
Having a live-in helper can lead to loss of privacy.
The costs of hiring a live-in helper can be quite high, as helpers are paid a daily (not hourly) rate.
3. Hiring a Visiting Nurse
Home care agencies also hire trained and certified nurses to help take care of the needs of families with ailing seniors.
Unlike part-time and live-in caregivers who help with daily household chores, these nurses focus on providing health care services, such as medication management, helping the patient get out of bed, taking the care receiver to see a physician, and so on.
Pros of Hiring a Visiting Nurse
They only come in during certain hours of the day, so they don't need to reside in the client's home.
They provide one-on-one medical care to your parent. This may improve the overall quality of care provided.
They provide medical care, which other types of helpers aren't qualified to provide.
They provide the vital oversight needed to keep tabs on the patient's condition without requiring them to leave the comfort of their homes.
Like part-time helpers, visiting nurses are paid an hourly rate, so you only need to pay for the time they've spent attending to your parent.
Cons of Hiring a Visiting Nurse
They may not be around to help in emergency situations.
They may not be able to carry all the equipment available in nursing facilities when visiting your parent's home.
The agency may need to send in a different nurse if the one who normally visits your parent is unable to report to work. Your parent might have a hard time adjusting to the new nurse's way of doing things.
The biggest challenge for senior parents and their families is finding a helper that matches the needs of the aging parent. Check out the article posted by this center to gain valuable insight into how you can find the right fit for your parent.
Hire a Helper for Your Aging Parent Today
If your senior parent needs regular help with medical care needs, home health care services and skilled nursing homes, rather than in-home care services, may be the best choice for both you and them.
But if they only need assistance with daily living activities within or around the home, then it's best to hire a helper from an in-home care service provider.
If you're still unsure about which type of home-based care aide is best for you and your elderly parent, feel free to contact me for more information. I'll be glad to help point you in the right direction. 
Anything to Add? Leave a Comment!