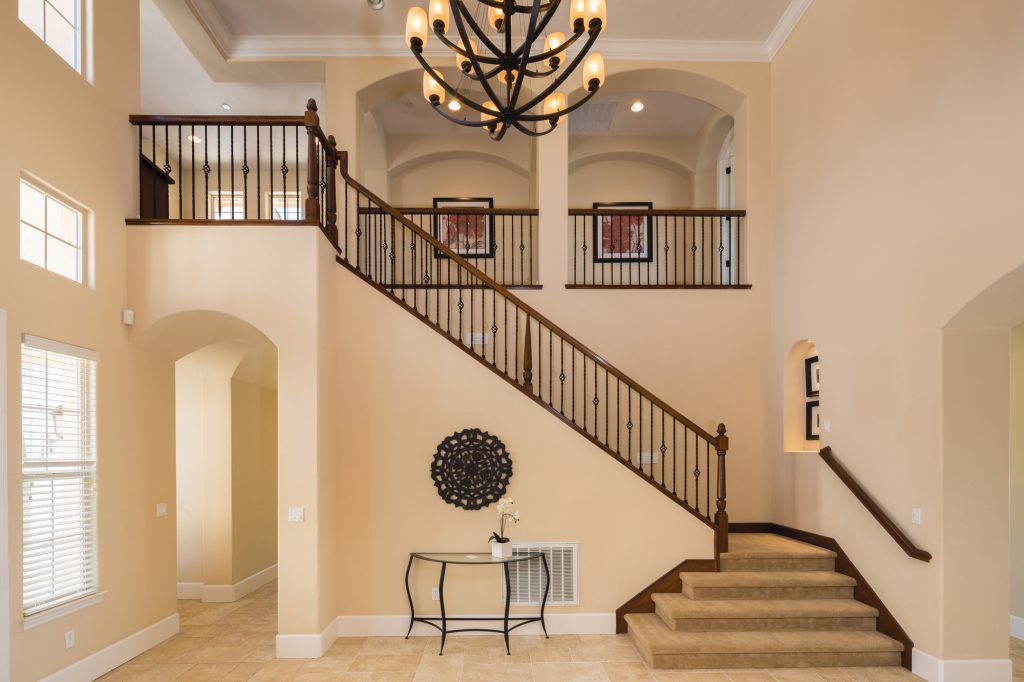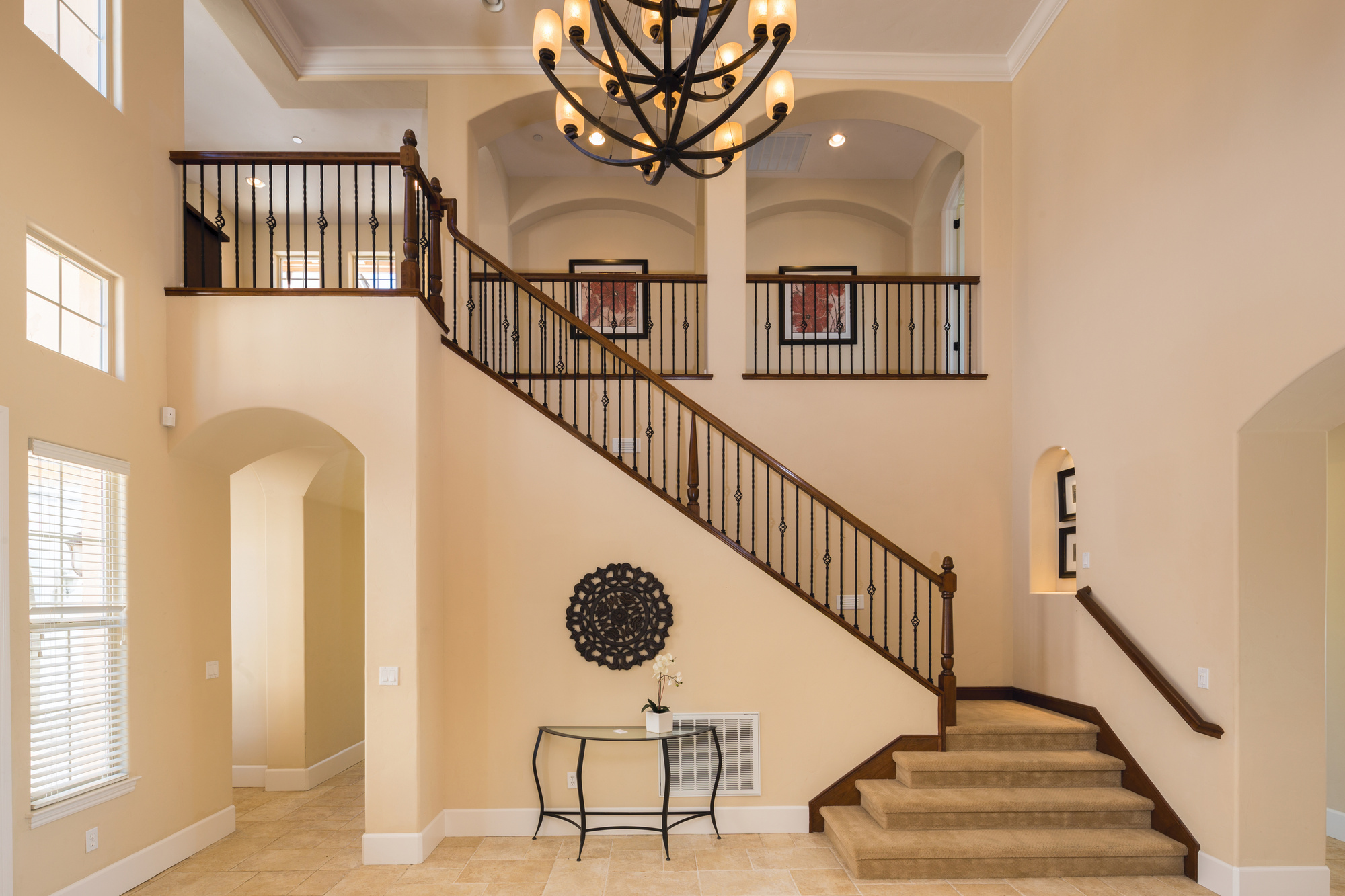 Finding the right light fixtures helps you to see your home in the best possible light. It's a bad pun but a universal truism. The right home lighting will draw out and emphasize your interior design scheme and color trends.
Bad lighting makes everything look dingy, dirty, and dull, on the other hand. Garish fluorescent lights give your home as much warmth as a dentist office. Low-watt bare light bulbs are like some nightmarish vision of the 1970s come to life.
Changing light fixtures can even serve as a low-cost renovation, luckily!
Let's take a look at 10 home lighting fixtures ideas that are elegant but still cost-effective.
1. Stick-On Lights
You don't necessarily need recessed track lighting for every inch of your home. Spending hundreds just to light up certain shadowy nooks might be overkill.
Stick-on lights are a perfect solution if you're looking to light up your cabinets or countertops. You can get a 3-pack of stick-on lights for around $10.
2. Portable Light Fixture
A portable light fixture can be a great choice if you've got numerous dim spots around your house or apartment. Battery-powered LED light fixtures like the Rite Lite 9-Light LED Accent Light is wonderfully portable, so you can bring your illumination with you wherever you go.
Portable light fixtures are great for amateur photographers without access to studio lights, as an additional benefit. Use your light fixture to brighten your living room or kitchen but grab it when you need some bright, direct lighting for taking clear, attractive photographs.
3. Schoolhouse Electric
All things old become new again. This is true in every area of modern living, from cooking to how we listen to music. It's particularly true of interior design.
Check out some of the cool lamps from Schoolhouse Electric as an example of how designers are updating retro designs and aesthetics.
4. CB2
Crate & Barrel are legendary for featuring lavish, luxe interior design accessories. Unfortunately, Crate & Barrel's prices are higher than many other big-box retailers because of their quality.
CB2 is a blessing for those looking for exquisite home furnishings on a budget. CB2 feature high-quality, stylish home furnishings at a fraction of Crate & Barrel's cost.
5. JC Penney
JC Penney isn't exactly known as a bastion of high style. That's changing with the new JCP line of home accessories. Martha Stewart, Conran, and Jonathan Adler have been reviving this iconic retailer for a new generation.
Check out the Charlotte Green Ceramic table lamp from the Jonathan Alder Happy Chic collection for an example of these cool lines.
6. LED Rope Lights
LED rope lights are another great, low-cost lighting accessory to revivify your living space. They can bring a soft, gentle fairy light glamour to any room. Even better, they're supple and flexible so you can run them around any trim or baseboard your heart may desire.
LED rope lights can be found for around $25 from nearly any hardware or department store.
7. Spider Light Fixture
We've talked about brightening up shadowy corners. We've emphasized how lighting accessories can bring a sparkle to any living space. What about accomplishing all of these feats at once?
IKEA's Tived light fixture is like having multiple independent track lights in one room. Even better, this ceiling light fixture has six fully-bendable arms. You'll be able to light up all of your counters, cabinets, and corners with one light fixture!
8. Look For Interesting Shapes In Home Lighting
We're not just here to offer you a product guide. After all, you can find great deals on lighting fixtures so many different ways. You could go the DIY route or you could upcycle retro lighting fixtures from a thrift store, for instance.
Keep your eyes peeled for interesting shapes and silhouettes. These will help your decor stand out in a subtle way while costing significantly less than a fresh coat of paint or brand-new furniture.
9. Oversized Lighting Fixtures
It might seem like your lighting fixture should match the space it's illuminating. It would stand to reason that a small room would best fit a small lighting fixture. That's not necessarily the case.
Interior designer Hilary Nagler talks about making an impact with a lighting fixture. "You'll get the most bang for your buck with a dramatic piece, whether that's a chandelier, a floor lamp, or a grouping of pendants. The tendency is to put a small fixture in a small room, but the opposite is true," as she told Glamour Magazine.
So consider putting a dramatic piece like a raindrop chandelier on your staircase landing, for instance. Your home will be instantly transformed into a more inspiring location.
10. Install A Dimmer
Variable lighting automatically makes a space feel more upscale. It's also infinitely more customizable, which will help transform smaller spaces for multiple different uses.
Something as simple as a dimmer switch can make you feel like you have a brand new house, usually for less than $20. That's proof in-and-of-itself you don't need to drop a mint on fancy light fixtures to revitalize your living area.
Updating your home's lighting will help you feel more relaxed in the evenings, coming home from a long day at the office. It will help you feel awake and eager to meet the day in the mornings. It's an investment in your well-being as well as your interior design.
Want To Learn More About Designing On A Budget?
Whether you're looking for home lighting or wanting to plant a garden, there are ways to make every penny count. Everyone deserves to live in the home of their dreams, no matter what budget you're working with.
Browse the rest of our interior design articles for more design inspiration!
Anything to Add? Leave a Comment!