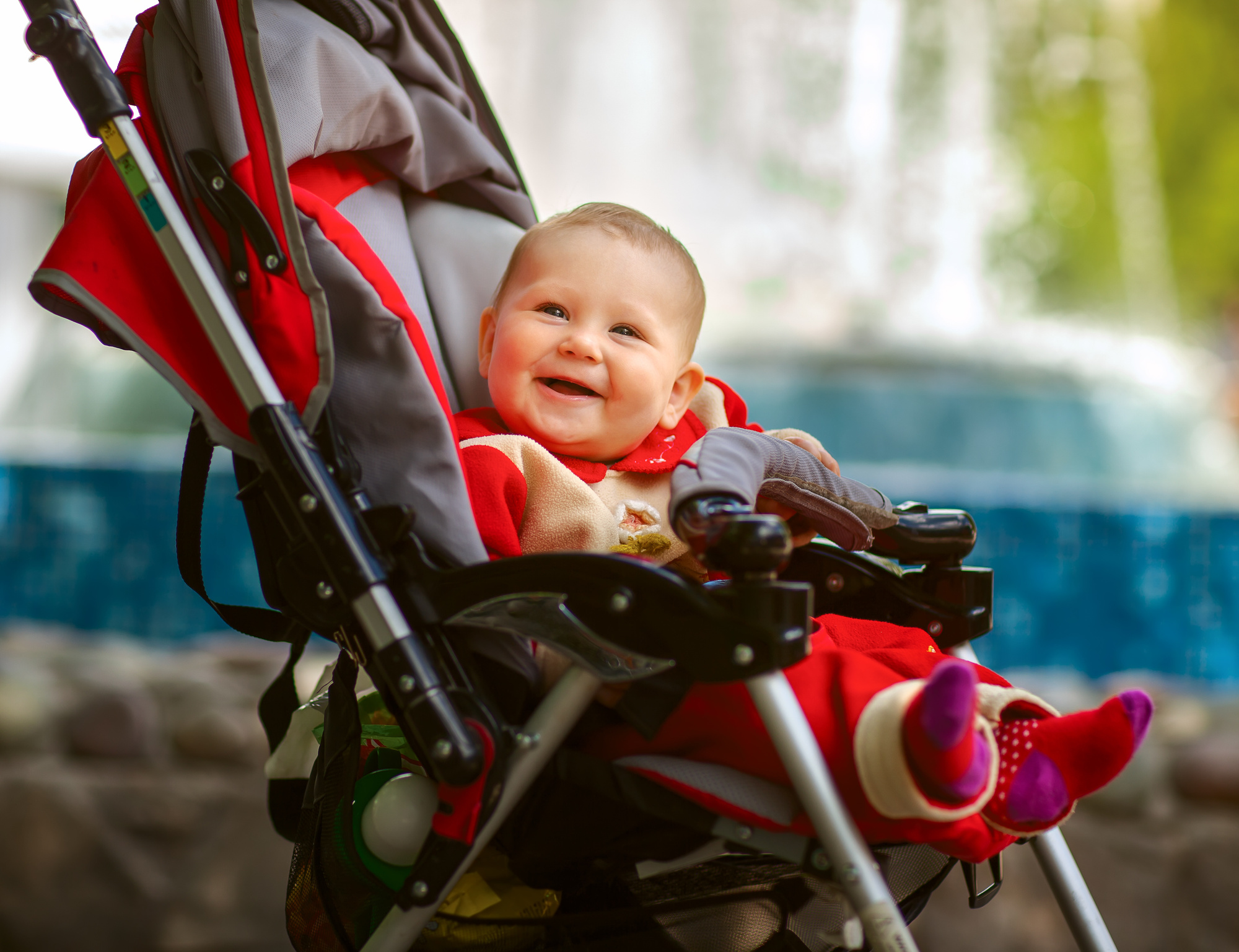 Are you a busy parent who's looking for a better way to travel with your child? Strollers are a necessity that can cost a pretty penny, and with so many options on the market it can be confusing to know what to look for.
Fortunately, we've got some tips on what makes the best baby stroller. Whether you're on your first stroller or you're just looking to upgrade, don't invest in one without these essential features.
Ready to make your checklist? Read on!
Make Sure Your Stroller is Safe
The most important aspect of a stroller is that it should be 100% safe for your child. A stroller that meets JPMA (Juvenile Products Manufacturers Association) safety standards will be certified and should come with the following features:
Position Locking
The frame should lock firmly into position so it can't accidentally collapse. Check for pinch points or any sharp or protruding edges.
Harnessing
Restraint systems are vital. Your safest option is a five-point harness, much like the ones in car seats. It should loop around the shoulders and legs, fasten around the waist, and buckle securely and easily.
Adjustable
A child will sit in a different safety position depending on age. Newborns need a reclining position until the age where they can sit up on their own. Your stroller should feature a locking seat adjustment that is easy to use one-handed.
Ergonomics and Ease of Use
A stroller needs to be comfortable for the child and parent, with intuitive features that suit your lifestyle. Check for these requirements:
Maneuverable
Push the stroller with one hand to make sure you can guide it in a straight line and turn it easily. Wheels with a 360-degree swivel are the most effective. If you plan to jog or navigate bumpy terrain, look for models with hefty tires.
Brakes
Your stroller should have secure, easy to operate breaks that lock into place with a simple press of any kind of shoe. Some breaking mechanisms lock both back wheels or just one; choose whichever is more effective for you. Some systems also include a hand break, which is great for jogging.
Handle Height
Test the height of the handlebar to make sure the stroller is comfortable for you to push and does not cause back pain or arm fatigue. Strollers are build for average sized women, so you may want to choose a model that offers adjustable height.
Convenience Features
Versatility
If you have multiple children or are planning to, consider a stroller that has longevity. Some models convert to double or triple seating arrangements, which can be useful for growing families. Strollers that take a universal stroller board, for example, can allow your older children to hitch a ride while you push their younger siblings.
Easy Cleanup
Choose a stroller that can be disassembled for washing. Fabric, pads, and other easily soiled elements should be easy to remove and wash so you can keep your stroller clean and hygienic after snacks and spills.
Storage Space
Strollers that feature a bottom basket can really reduce your carry load. Check the stroller for places to store cups, diaper bags, and other carrying options so it can do the work for you.
Shade Canopies
Foldable canopies increase the mileage you get out of your stroller. Fabric canopies can shade children from UV rays, wind, and inclement weather. Some strollers feature a rotating canopy so you can adjust the position based on the seating setup.
Final Notes on the Best Baby Stroller Options
Some older strollers have faced recalls due to pinching, risk of amputation, and choking hazards. Check for online information on any used or gifted stroller to make sure it wasn't part of a mass recall. No matter where you get one, the best baby stroller will carry a JPMA safety certification.
If you're looking for more frugal, no-nonsense parenting advice, visit the Thrifty Momma Ramblings blog today!
Anything to Add? Leave a Comment!