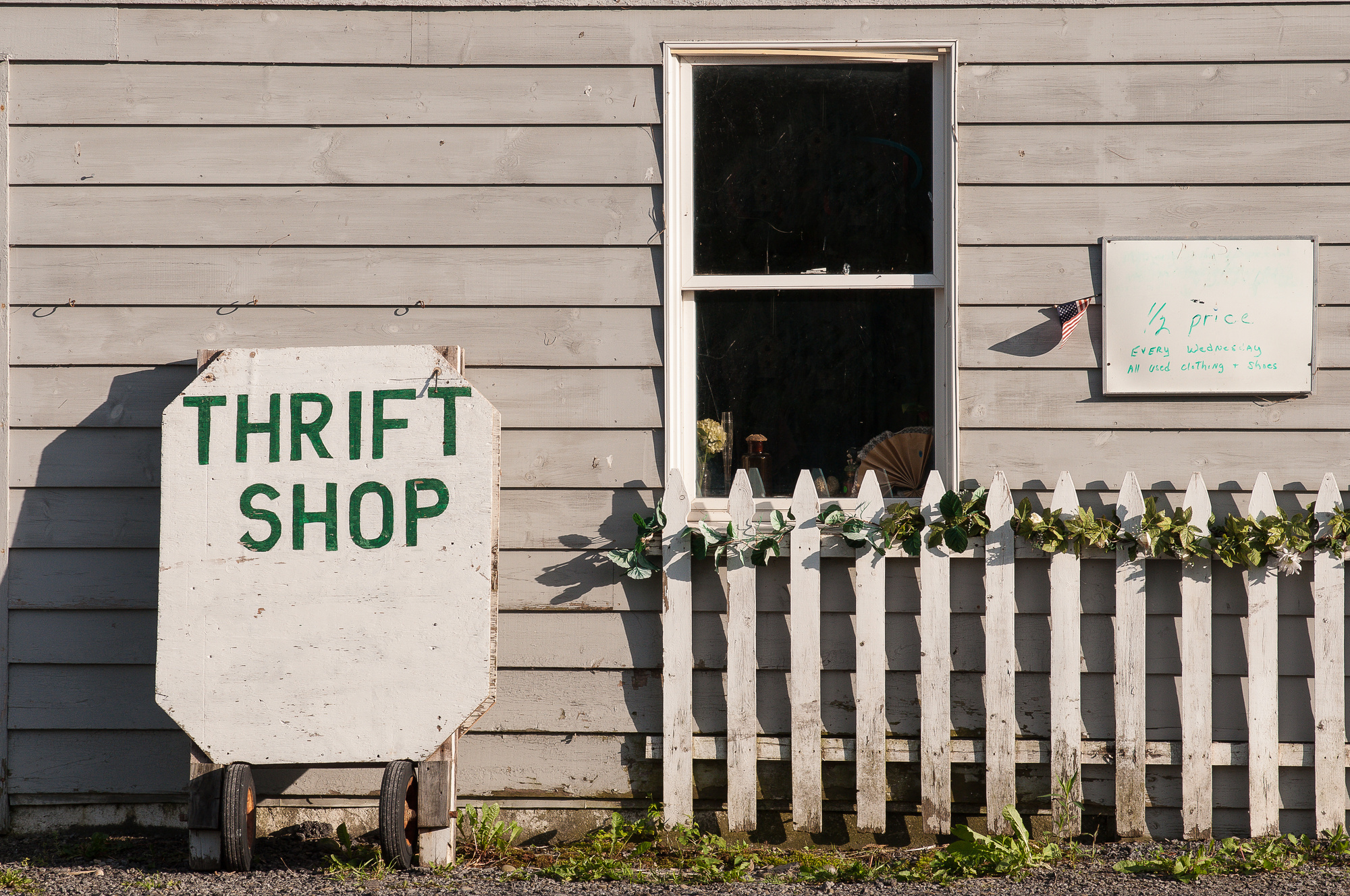 Many people think that going to a thrift store means you can save money on gently used items that look just like new. Think designer handbags, tops that still look great from last season, and cool mod dresses that look as awesome now as they did in the sixties.
Yes, thrift store shopping can give you tons of bang for your buck when it comes to fleshing out your wardrobe. Looking to save some extra cash this year?
Check out how thrifting can help keep your wallet full in 2018.
Save Money, Take Your Phone
Just like learning more about the signs of alcohol poisoning can help you develop a healthier lifestyle, learning the ins and outs of thrifting can help you develop better spending habits.
The power of Google must be harnessed in the thrift store. If you're not sure about a brand name or how much something is worth retail, look it up.
Sometimes it pays to do a quick search. Stores like Anthropologie sometimes feature high-end pieces from little-known designers, and you never know where these gems might turn up.
Look for the Good Stuff
Thrifting requires a certain level of patience. Stores like Goodwill generally feature a separate section for high-end clothes.
And while those brands may be priced higher than their mainstream counterparts, with the right know-how, you'll be able to go home with some investment pieces at a fraction of the price.
Give a Little Back and Save Money Later
Donating to your local thrift stores can provide great services for people in the community. Not only is it good karma to give your unwanted clothes, books, and electronics to the thrift store of your choice, but you can also write off your donations.
And if you're not sure how much your old stuff is worth, Goodwill provides a value guide for reporting your donations to the IRS come tax season.
Use Your Existing Wardrobe as a Jumping Off Point
The thing about thrift stores is, you can't really control what you find while you're there. You might luck out and find some great basics, but you're best off going in with an open mind. Look for unique blouses or sweaters that work with your favorite pair of pants. Wear your favorite pieces when you shop so you can see how your potential picks will work with your existing clothes.
When you buy impulsively, without considering how new items stand to work with your existing clothes, you're not saving money; you're adding clutter and spending money.
Don't forget about scarves, jewelry, and other accessories which are often inexpensive at thrift stores.
Pay Attention to Location
Another strategy that can result in better yields is choosing your location wisely. Thrift stores located in more well-to-do areas often have more name and designer-brand clothing than those in lower income areas.
Wealthy metropolises, as well as vacation destinations, may be good choices for finding high-end clothing, as well as electronics and other consumer goods if that's what you're after. While small towns in remote areas often have more unique finds and affordable vintage items.
Choose your location wisely. A lot of people assume thrift stores are full of junk and novelty items, and wrongly so. But, people get rid of great stuff, too. If you're looking for higher-end items, try the Goodwill on the rich side of town.
Sometimes, it's worth driving to a specific thrift store that might have good jeans in stock. But, beware, some city thrift stores that are in high-traffic areas may be picked through pretty thoroughly.
And Season
People tend to get rid of clothes around the holidays. Partially because people want to get their tax write-offs in before the New Year, but its also a time where people clean out their closets and start anew.
With that in mind, shopping in January may yield a major thrift bounty.
Additionally, buying out of season is a good way to save money. Retailers may discount winter coats during the summer to make room for more "relevant" stock. While its hard to envision yourself wearing something when the weather says otherwise, it's a good way to save some big bucks.
Thrift Frequently
Thrift stores are constantly getting "new" stock, so the best way to find new items is by going often and trolling the racks.
Sometimes, you'll end up with some amazing items, while others, you'll head home empty-handed. If you strike out on your first try, no big deal, try, try again.
Oh, and another pro tip–always start with the "just donated" bins. These items are coming in fresh, so you'll have the best chance of scoring the best finds.
Finally, Be Aware of Flaws
Some thrift stores are better than others when it comes to keeping damaged items off the shelf, but it depends where you go. Salvation Army, for example, might not keep tabs on whether shirts have all their buttons intact or whether those white jeans are stain-free.
That said, if a great shirt has a button missing or your find some perfect trousers that can be hemmed right up, go for it. Minimal flaws can help you save money if you're willing to put in a little bit of work.
Don't Buy Something That Doesn't Fit
Just because an item is cheap, doesn't mean you should buy it. This goes for aspirational clothing, too. Buying something that doesn't fit, with the intention of losing weight is never a good idea.
Even if you're getting an amazing deal. Buy clothing that fits now, and address weight loss as it happens. What good is a closet full of clothes you can't even wear?
For more frugal fashion tips, check out our other blog posts.
Any other thrift store hacks, share in the comments below.
Anything to Add? Leave a Comment!