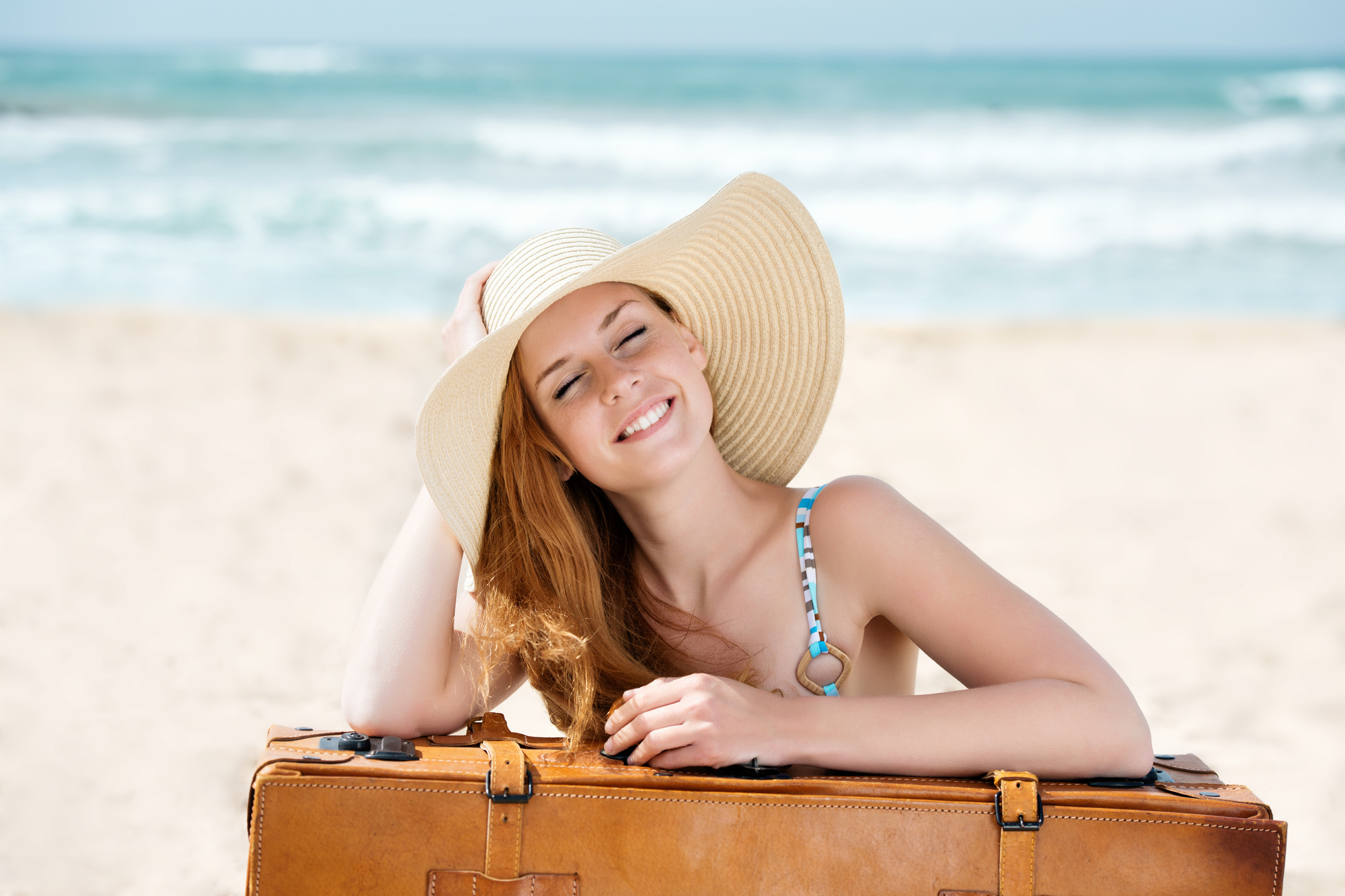 Based on a recent study of when to get the cheapest flights, you should plan to buy your ticket exactly 54 days ahead of time. While this is ideal for the planners among us, it's not exactly the most fun and spontaneous way to travel.
Whether it's stress-driven or just the need for excitement, passing up a last-minute vacation can make you feel all sorts of regret.
Even if you get to travel for work, you're still jetting around in the context of your obligations. To truly relax your mind and body, you need to be able to book a couple of days every few months where you can shake loose your responsibilities.
A little planning could make the experience all the better.
If you're a serious schedule who is trying to break free of your habits, follow these 10 tips for planning your last-minute vacation.
1. You'll Have to be Flexible
If you want to save a few hundred dollars, avoid flying on Friday and Sunday. If you have a flexible work schedule, work through a weekend and plan your trip for a Monday through Thursday for better prices.
Several ticketing websites will allow you to see a side-by-side comparison of different prices.
Change the length of your stay by a few days and you could save even more. Places with big tourism industries and daily flights in and out of their airports will have lots of last minute deals. You'll see more last-minute vacation deals for someplace like Bermuda than for Omaha.
2. Choose Your Flight First
One of the biggest showstoppers for a last-minute vacation is prohibitively expensive airfare. If you happen to live someplace where you can be on a vacation in a couple of hours by tossing your bag into the car, then take advantage of that when you can.
Otherwise, you'll be at the mercy of the price of a flight.
Lots of deals are found at 14 to 21 days before you plan to leave. Typically flights get more expansive as you get closer to the departure date.
If you're looking to get to a beach, any beach at all, you could stumble upon a great deal if you keep hitting that refresh button during your lunch break at work.
3. Check Your Passport
Depending on where you're headed, you might need to bring a passport. If you haven't updated yours in a while, double check that it's still valid. You might be surprised to find out that it expired since the last time you traveled with it.
While getting a new passport at the last minute is a serious headache, expedited passport renewal exists for people in that situation. Hopefully, you're in luck and you don't have to renew your passport before your last-minute vacation.
You should double check just to be on the safe side. Planning in advance is nice but it's not always an option.
4. Update Your Medical Details
If you've started taking a new medication since the last time you traveled, make sure you've got plenty of back-ups before you leave. Even just a few days without your medication could be ruined without it.
Make sure any documentation you need for your meds is handy. Having things confiscated at the airport is no way to start your vacation. Prepare a little bag with just the health and wellness essentials so that you can just toss it into your bag as you're packing.
If you have a prescription, take a photo of it on your phone so that in the worst case, you might be able to get a small dosage while you're out of town.
5. Go For The Off Season
If you're looking to get to a popular vacation spot like Orlando or Martha's Vineyard over the holidays or on the Fourth of July, you'll be paying top dollar. You'll have to book months in advance, pay the highest price for hotels, and struggle to rent a car.
If you go in October instead, you could get a much better deal and end up having no trouble booking any amenities. You'll also be avoiding all the loud and sweaty crowds of people.
Do something local on the popular end of the season and then enjoy the best vacation spots during the off-season.
6. Ask A Travel Expert
If you' can't decide where to go and money really isn't an issue, contact an agent or a travel expert to help you out.
If you don't know the difference between the islands of Hawaii or whether you should go to Albany, Georgia over Albany, New York, ask an expert. You'll get tips on where to stay, places to eat, and things to see. They might even use their personal contacts to get you a good deal or some nice upgrades to your hotel.
7. Non-Refundable Means Non-Refundable
Have you ever tried to get a refund for something that was labeled "non-refundable?" You're basically up against a brick wall.
While some hotels and flights will give you as much as a 24-hour window to decide last minute you don't want to stay, others will charge you anyway. Make sure that if there's a possibility you'll get a cold before your last-minute vacation that you've purchased some kind of insurance or refundable policy.
8. If It's Too Good to be True, Run
Any deal that seems too good to be true probably is just that. Avoid getting ripped off if you don't think you're going to get what you're being promised. Look for online reviews if possible.
9. Waitlists Work
Getting on a waitlist could get you put on a flight for a super low price. If you can't afford the going price of a ticket for the Bahamas, make a call to the airline and see if they can offer you a waitlist deal if your schedule is flexible.
10. Pack Today
Don't save your packing until the last minute. You'll forget something important like your bathing suit for the beach or your binoculars for a birdwatching tour. Do it with plenty of time so you can think through your baggage carefully.
A Last-Minute Vacation Will Be Memorable
Doing something spontaneously is a great way to make a permanent memory. You'll have fun doing things you never thought you'd be doing a week before with people you might never see again. Stay loose and let the world show you how to have fun.
If you're ready to book your next vacation, contact us for more tips on how to save money.
Anything to Add? Leave a Comment!