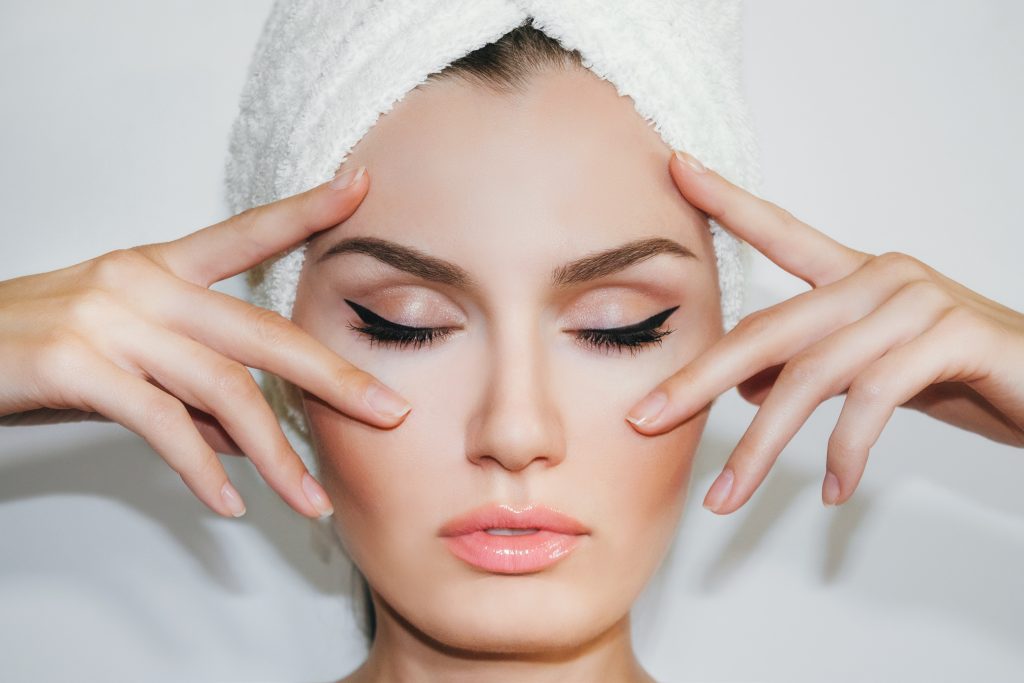 Do you lack the youthful glow you used to have a decade ago?
Have you looked into getting a facelift, but denied it as an option to avoid going under the knife?
The answer for many women and men reluctant to undergo surgery is a non surgical facelift.
This solution to the problem of aging skin can undo years from your face, without the complications or cost of a traditional facelift.
There are also a variety of options, some that can be combined and customized to get the results that you are interested in.
In addition, you can pick the option that is best for you and your situation as far as time, the number of appointments, and cost.
Read on to learn more about the options when considering a facelift that is non surgical.
What is a non surgical facelift?
The definition of a non surgical facelift is one that is minimally invasive and avoids a full fledge surgery.
These methods still bring volume to rejuvenate your face, but in most cases, at a lesser risk.
However, it is important to mention that almost all methods still involve a specialist or doctor to administer the treatment.
Here are five methods worth mentioning in minimally-invasive facelifts.
1. Microcurrent Therapy
Microcurrent therapy works by sending tiny pulses through the skin, back and forth through the muscle layer.
This works by improving the muscle quality, which is also why this method is often used for back pain by physical therapists.
This method can be effective for women who are looking for minor improvement in their skin, and there is minimal downtime for it.
2. Thermage
Thermage is a treatment that uses radiofrequency waves to improve damaged and aging skin.
It works by using these waves to stimulate the production of collagen, which in turn, removes wrinkles.
This solution offers minimal downtime, and it works deep in the tissue to correct aging skin.
3. Botox
Botox is one of the most well-known non surgical options, with 4,267,038 procedures in the US in 2015 alone.
It is known as a neuromodulator and is injected into the muscles of the face. This causes the face to relax, which prevents the muscles from contracting.
This lack of contraction is what causes wrinkles to disappear since contraction can lead to wrinkles. This makes them very effective in treating fine lines, especially in the forehead, around the eyes, and between the eyebrows.
Results appear within three to seven days and last three to four months, so ongoing treatment is likely to continue the desired result.
4. Radiesse
Radiesse is a type of injectable filler that is a non-permanent wrinkle solution. It is especially effective for deep wrinkles.
It is more expensive than other filler options, but it lasts longer and requires fewer treatments to achieve results.
This treatment is especially recommended for wrinkles around the nostrils and mouth.
5. Facial Exercise
Facial exercise is the least invasive method on this list and stands out because it is something you can do from home.
There are dozens of different exercises you can do daily to see results over time. It is important to do them regularly and to make these part of your everyday routine.
This can be as fun as you'd like to make it, and you could incorporate it any way that works for you. You could even do it as part of your regular exercise, like during at-home yoga.
As well, you can use this option in combination with another method, as long as it is healed and as long as the person who administers the treatment gives you the O.K.
Benefits of a non surgical facelift
Overall, there are numerous benefits to getting a facelift. You feel more confident, radiant, and younger.
These methods are minimally-invasive, and most have very little downtime. As well, the side effects are considered minimal especially in comparison to the traditional facelift.
In addition to these options, consider improving your overall health and wellness to reduce stress and future wrinkles.
Check out our article on five rejuvenating wellness activities you deserve to try to learn more about how these can improve your quality of life.
Anything to Add? Leave a Comment!