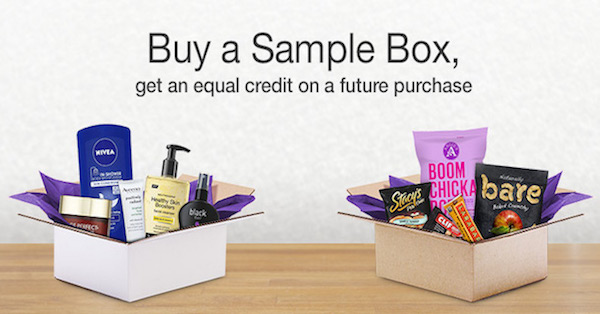 1. Purchase the Luxury Beauty Box.
For a limited time, buy the Luxury Beauty Box for $19.99. Limit one box per customer. Sample box is available for Prime members only.
2. Receive equal credit towards your next purchase.
Promotional credit of $19.99 will become available after your sample box ships (automatically applied to your account).
3. Redeem credit on eligible items below.
Once your credit is available, simply add one or more of the select luxury beauty products to your cart and the credit will be applied during checkout. Items must be sold and shipped by Amazon.com. See complete Terms & Conditions.
This same process applies to all the Sample Boxes. You do the same thing with this Men's Grooming Sample Box ($9.99) or this New Year New You Sample Box ($14.99) or regular Beauty Box ($11.99). Whichever one you decide on, this is a great way to try some new products! Check these out and lets us know what you think!
Anything to Add? Leave a Comment!