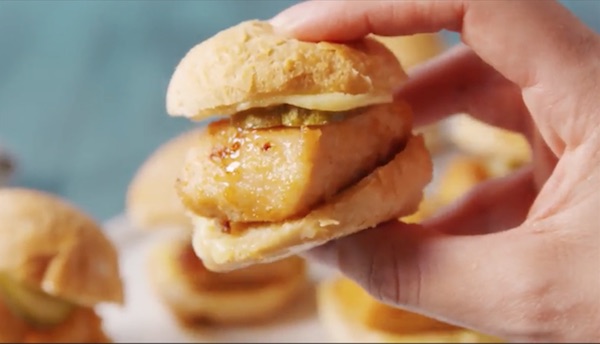 Family life gets busy, but everyone still needs to eat! Do you get stuck in the same ole dinner rut like me? I seem to make the same things over and over! Check out this quick and simple dish that is going to be a game changer! Below you will find a short list of ingredients for these delicious Chicken Biscuit Sliders! For the complete recipe, click here!!
Ingredients:
*Can of biscuits
*Chicken breast cut in chunks
*Flour
*Salt & Pepper
*Paprika
*Pickles
What did you think of this amazing dish? Let us know in the comments below! We'd love to hear from you! Check out our other recipes here! Happy Eating!
Anything to Add? Leave a Comment!