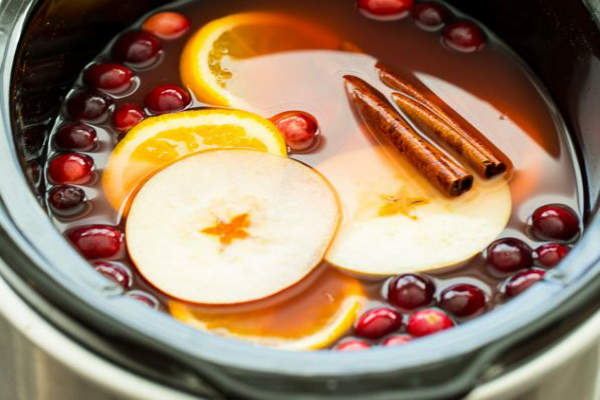 Slow Cooker Cranberry Apple Cider Recipe!
In the mood for a new take on the standard apple cider this Christmas? If so, I recently found this Slow Cooker Cranberry Apple Cider Recipe! I haven't made this drink yet, but it looks fun to make. I've never made a apple cider drink in the slow cooker, but it seems easy enough. Plus, the smell of this cider will probably make my home smell wonderful. If this recipe interests you as well be sure to have the following ingredients:
1 liter apple juice, pure unsweetened
2 cups orange juice, pure unsweetened
1 liter cranberry juice, unsweetened
½ cup sugar, stevia, honey or other sweetener (to taste)
3 cinnamon sticks, whole
⅛ teaspoon ground cloves
For further instruction on making this cider recipe, be sure to visit The Recipe Rebel Webpage. Let us know if you enjoyed this recipe in the comments below. We love to hear from our readers.
Anything to Add? Leave a Comment!