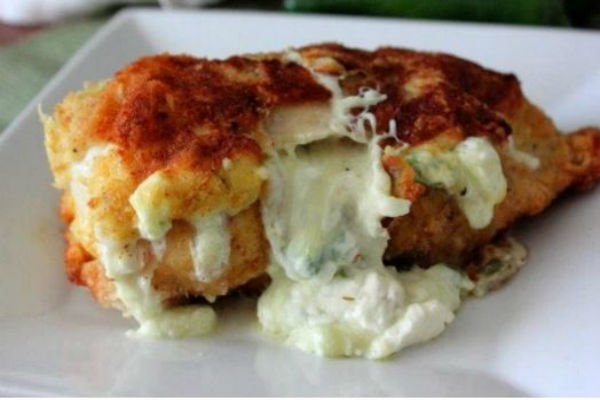 Jalapeno Popper Stuffed Chicken Recipe!
Do you enjoy jalapeno poppers at restaurants? Our family sure does! If so, you must try this Jalapeno Popper Stuffed Chicken recipe! I recently made this entree for my family and they absolutely loved it. My husband ate three helpings of this chicken dish, which is a huge compliment to my cooking and the recipe. If you'd like to make this tasty dish as well, be sure to have the following ingredients ready at home:
2 boneless chicken breast
6 oz. cream cheese softened
¾ c. Monterrey Jack Cheese
⅓ c. jalapeno peppers diced and de-seeded
1 c. flour
2 eggs, whisked
2 c. plain bread crumbs
olive oil
salt and pepper
butcher twine or toothpicks
For more directions on making this jalapeno popper recipe, be sure to visit the B Sugar Mama Webpage for more details. Let us know if you enjoyed this recipe in the comments below.
Anything to Add? Leave a Comment!