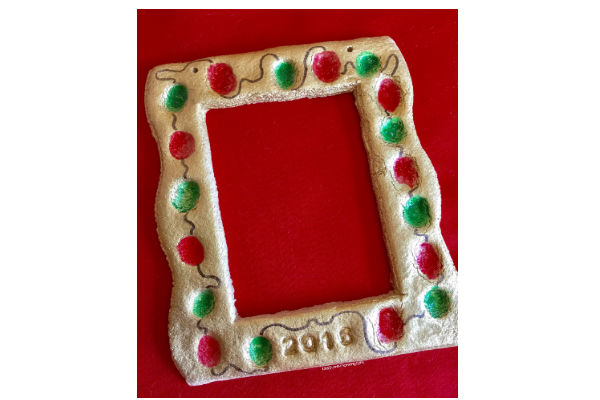 Fingerprint Lights Photo Frame DIY Project!
Do you enjoy making crafts with your kids? If so, then take a look at this Fingerprint Lights Photo Frame DIY Project! I love this project idea because this frame can hold a photograph of a wonderful holiday memory! I plan on making this project with my children next week for their grandparents. If you'd like to make this photo frame as well, be sure to have the following supplies ready:
Salt Dough- 1 cup of flour plus 1 cup of salt mixed with half a cup of water
An old plastic photo frame
Gold spray paint
Red and green paint
Ribbon
Alphabet Cookie stamps
For more instruction on making this frame, be sure to visit the Teach Me Mommy Webpage for further details. Be sure to post your thoughts on this project in the comment section below. We'd love to hear how your crafts have been turning out.
Anything to Add? Leave a Comment!