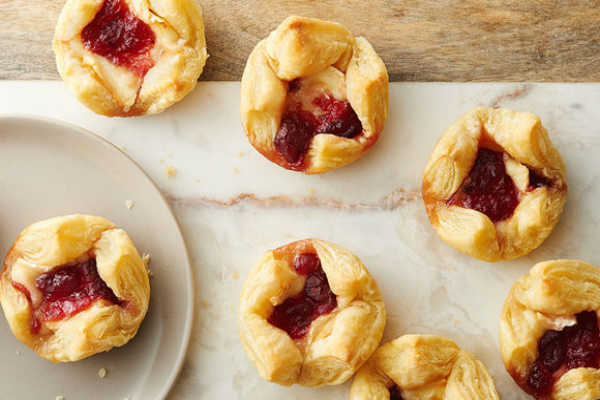 3-Ingredient Cranberry Brie Bites Recipe!
Need some recipe ideas for the New Year? If so, you'll have to check out this 3-Ingredient Cranberry Brie Bites recipe! When I heard the name of the dish, I knew I had to try it. Long story short, I loved these Cranberry Brie Bites. Yummy, yummy! My family loves brie cheese, so this recipe was a no-brainer. If you enjoy similar recipes and want to make this one as well, be sure to have the following ingredients ready at home:
1 package (17 1/4 ounces) frozen puff pastry, thawed
1/2 lb Brie cheese
1 cup cranberry sauce (purchased or homemade)
For more directions on making this delicious treat, be sure to visit this article from Michelle P! Let us know if you enjoyed this or any of our other recipes in the comments below. We love to hear from you.
Anything to Add? Leave a Comment!