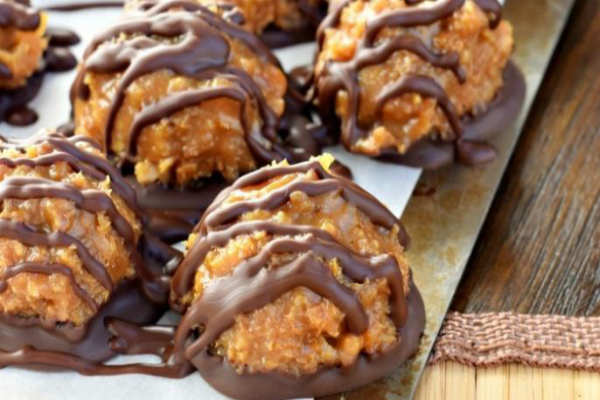 Samoa Truffles Recipe!
Who loves girl scout cookies? I do, I do! My favorites are the Samoas or Caramel deLites cookies. I recently made this Samoa Truffles treat and it was delicious, as expected. My husband even enjoyed these cookies and he doesn't like sweets that often. Want to make these cookies as well? If so, be sure to pick up the following ingredients:
7 oz sweetened, shredded coconut
1 can dulce de leche (14 oz)
1 can sweetened condensed milk (14 oz)
2 cup Nilla Wafer crumbs (about 7 oz cookies)
16 oz Ghirardelli dark chocolate wafers
For further directions on making these cookies, be sure to visit the Shugary Sweets Webpage for more details. Let us know what you thought of this recipe in the comment section below, because we'd love to know.
Anything to Add? Leave a Comment!