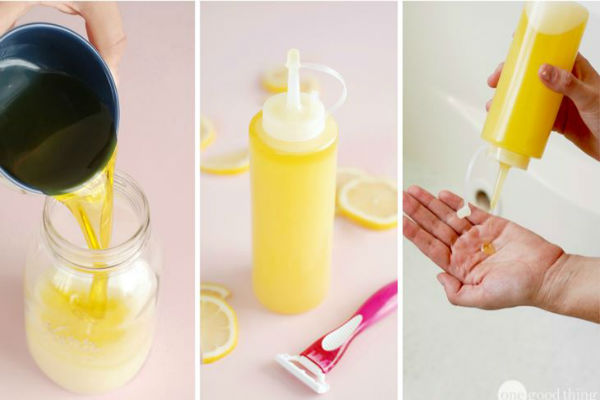 How To Make A Simple Exfoliating Scrub For Your Legs!
Do you use a scrub to smooth your legs? Either way, you can make a Simple Exfoliating Scrub For Your Legs at home! Plus, you only need a few supplies and it smells amazing. I recently made this scrub and it worked wonderfully. Want to make this as well? If so, you'll need the following supplies:
1 1/4 cup sugar
1/2 cup oil (I used olive oil, but you can use any oil, coconut oil,

baby

oil, canola oil, etc.)
3 tablespoons citrus juice (lemon or lime) OR 20 drops Lemon Essential Oil
Shower-safe container
Razor
For additional directions on making this scrub, be sure to visit the One Good Thing By Jillee Webpage for more details. Let us know what you thought of this exfoliator for more details.
Anything to Add? Leave a Comment!