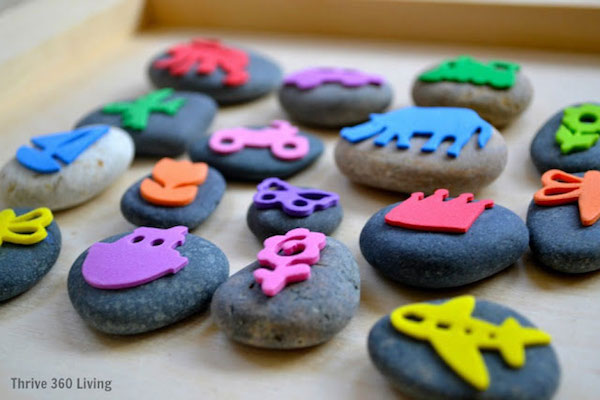 Do your kids love to make crafts and use stamps? This is one of my daughters favorite things to do! Below you will find a list of materials and directions!
Materials:
1. Smooth Rocks
2. Foam Stickeres
3. Paper
4. Ink Pads or Paint
Directions:
1. Clean off rocks and place on foam stickers.
2. Lightly tap the stamp on ink pad or in paint.
3. Begin stamping your paper.
These are great to do around the Holidays for cards or decorations! Let the kids get creative! We would love to hear your thoughts on this fun DIY! Let us know in the comments below. For more DIY's check us out here!
Anything to Add? Leave a Comment!