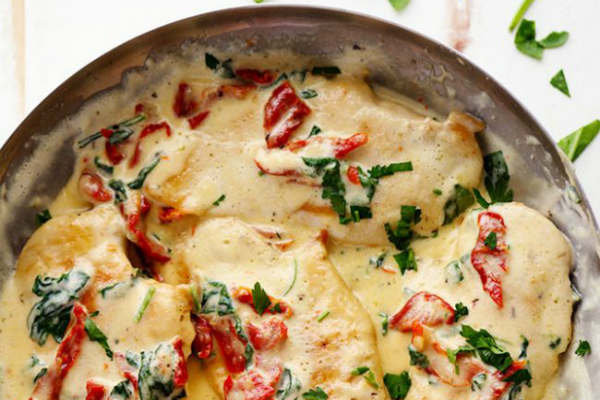 Creamy Tuscan Garlic Chicken Recipe!
In the mood for delicious and creamy chicken? If so, this Creamy Tuscan Garlic Chicken meal looks absolutely delicious. I have not yet made this dish, but garlic chicken is a no-brainer. My husband loves similar meals to this, so I am excited to make this for him. Want to make this meal as well? If so, you'll need the following ingredients:
1½ pounds boneless skinless chicken breasts, thinly sliced
2 Tablespoons olive oil
1 cup heavy cream
½ cup chicken broth
1 teaspoon garlic powder
1 teaspoon Italian seasoning
½ cup parmesan cheese
1 cup spinach, chopped
½ cup sun dried tomatoes
Let us know what you thought of this recipe in the comment section below. For additional directions on making this chicken recipe, be sure to visit the Recipe Critic Webpage.
Anything to Add? Leave a Comment!