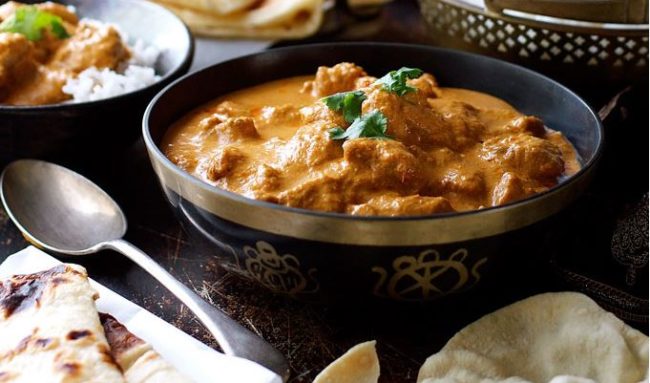 Butter Chicken Recipe!
In the mood for ethnic and Indian food? If so, you must try this Butter Chicken dish. This is my favorite type of dish, so this was a no-brainer recipe! Plus, my kids enjoy eating this curry dish was some store-bought naan. I've tried to make naan at home previously and it is never as good. Want to make this delicious recipe as well? If so, you'll need the following ingredients:
½ cup plain yoghurt, full fat
1 tbsp lemon juice
1 tsp tumeric powder
2 tsp garam masala (Note 1)
½ tsp chili powder or cayenne pepper powder (Note 2)
1 tsp ground cumin
1 tbsp fresh grated ginger
2 garlic cloves, crushed
1.5 lb / 750 g chicken thigh fillets, cut into bite size pieces
1 tbsp vegetable oil or ghee (Note 3)
1 cup tomato passata or puree (also known as Tomato Sauce in America) (Note 4)
1 tbsp sugar
1¼ tsp salt
1 cup cream (full fat or light) OR for a lighter version use ¾ cup light cream + ¼ cup milk (low fat) (I used this)
Rice
Coriander/cilantro (optional)
For additional directions on making this dish, be sure to visit the Recipe Tin Eats Webpage for more details. Let us know what you thought of this recipe in the comment section below.
Anything to Add? Leave a Comment!