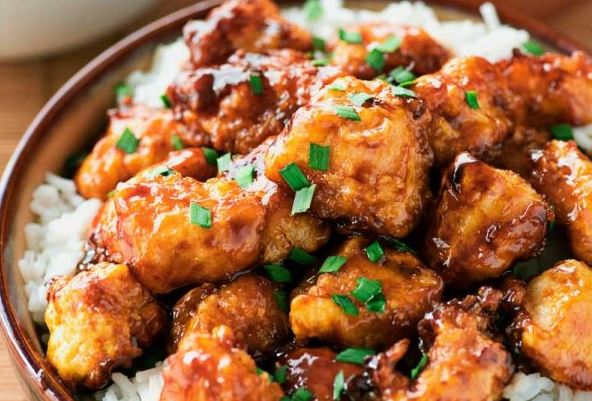 Baked Sweet And Sour Chicken Recipe!
Who loves sweet and sour chicken from Panda Express! I do, I do! Then, you should make this Baked Sweet and Sour Chicken at home. You'll save cash and calories! This is a great recipe that your entire family will love. If this sounds good to you, then pick up the following ingredients:
1 cup granulated sugar
1/4 cup ketchup
1/4 cup white vinegar
1/4 cup apple cider vinegar
1 tbsp soy sauce
1/4 tsp garlic powder
1 cup canola oil (or enough to cover the bottom of your skillet about 1/4 inch)
1 cup corn starch
3 egg beaten
3 chicken breast cut into bite-sized pieces
1 pinch salt to taste
1 pinch black pepper to taste
1 tbsp chives chopped (optional)
For additional directions on making this recipe, be sure to visit the Homemade Hooplah Webpage! Let us know what you thought of this recipe in the comment section below.
Anything to Add? Leave a Comment!