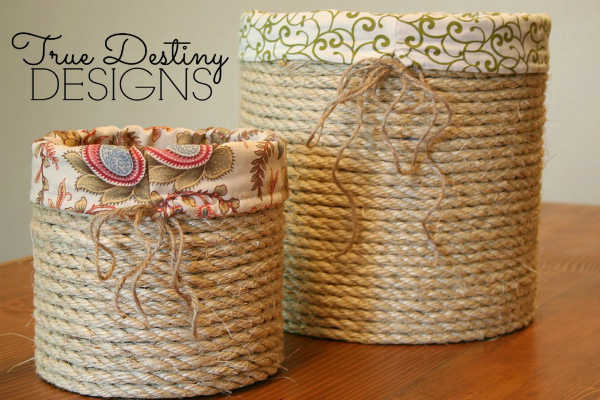 Turn Old Popcorn Tins into Stylish Lined Baskets!
Do you have any old Popcorn tins from Christmas or the other holidays around your house? If so, you can repurpose them this summer and make them decorative! I'd love to put these in my kitchen because they'd be so cute. Are you interested in this project? If so, you'll need to purchase the following supplies:
Christmas tin(s)
Glue gun and glue sticks
Rope – My large basket used 2 – 50′ rolls of rope and my small basket used just under 1 – 50′ roll
Fabric of choice – I had scrap fabric, but 1 yard would be plenty for the larger size
Sewing Machine
Twine or ribbon of your choice for the drawstring
Iron and Ironing board
Safety Pin
For additional directions in making this craft, be sure to visit the True Destiny Designs Webpage for more details. Let us know how your recipe turned out in the comment section below.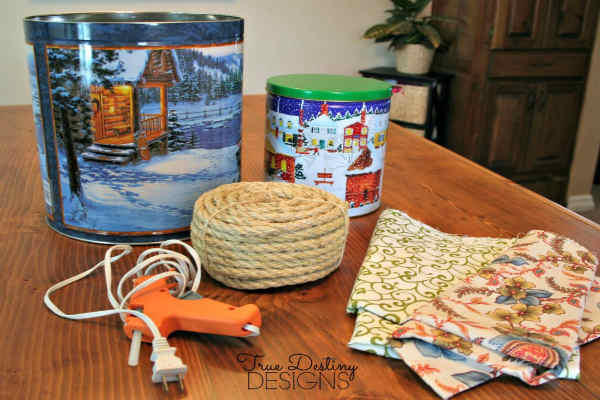 Anything to Add? Leave a Comment!