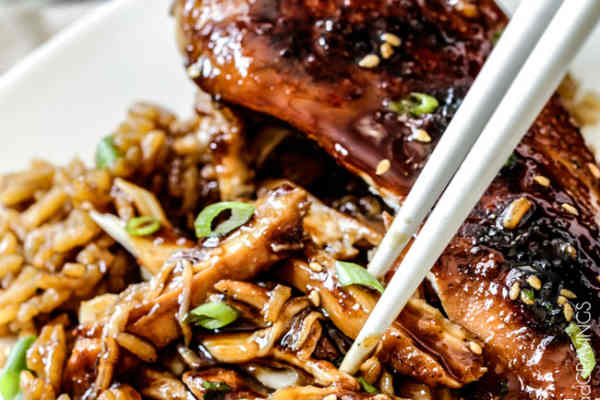 One Pot Teriyaki Chicken And Pineapple Rice Recipe!
I love Hawaiian-type food, as does my family! If you'd like to make your own take on Hawaiian food, then be sure to try this One Pot Teriyaki Chicken And Pineapple Rice dish. In fact, I made this meal yesterday and had two helpings! Want to make this meal as well? If so, be sure to pick up the following ingredients:
4 boneless, skinless chicken breasts or thighs
1 ½ cups long grain white rice
1 20. oz can crushed pineapple
Olive oil
1/2 cup reduced sodium soy sauce
1/2 cup sugar
1/4 cup cider vinegar
1 teaspoon ground garlic
1/2 teaspoon ground ginger
1/2 teaspoon salt
1/4 teaspoon black pepper
1/2 teaspoon sriracha
2 teaspoons cornstarch
For additional directions on making this meal, be sure to visit the Carls Bad Cravings Webpage. Let us know how your meal turned out, because we'd love to know.
Anything to Add? Leave a Comment!