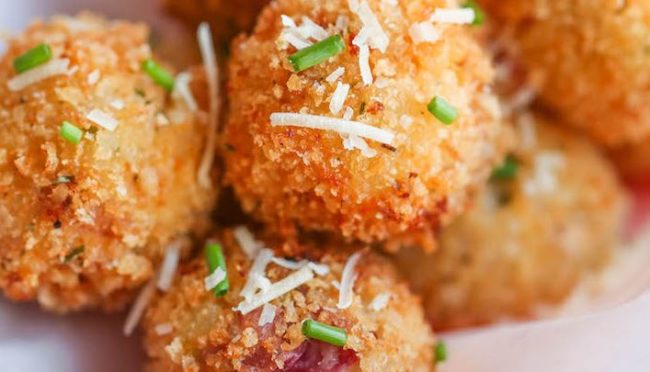 Loaded Mashed Potato Balls Recipe!
Do you enjoy mash potatoes? If so, why now make these Loaded Mashed Potato Balls! I recently made these potato balls and they were surprisingly tasty. This is a great spin off and enjoyed this dish. Want to make this recipe as well? If so, be sure to pick up the following ingredients:
4 slices bacon, diced
2 cups vegetable oil, or more, as needed
3 cups leftover mashed potatoes
1 cup shredded cheddar cheese
2 tablespoons chopped fresh chives
1/2 teaspoon cayenne pepper, optional
2 large eggs, beaten
1 1/2 cups Panko*
2 tablespoons freshly grated Parmesan
For additional directions on making this recipe, be sure to visit the Damn Delicious Webpage! Let us know what you thought of this recipe in the comment section below, because we'd love to know.
Anything to Add? Leave a Comment!