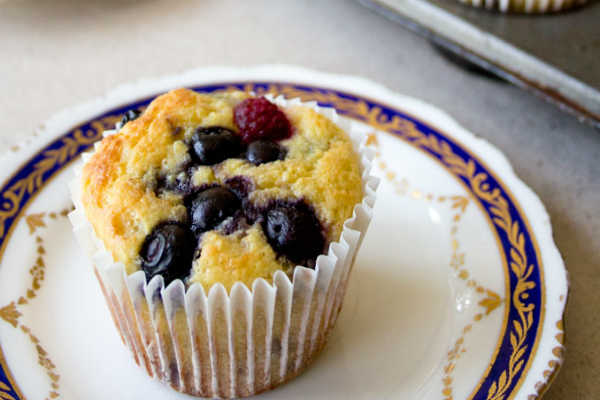 Grab & Go Low Carb Muffin Recipe!
Want food with little to no carbs? If so, you'll have to check out these Grab & Go Low Carb Muffins! I haven't made these yet, but they look delicious and rather healthy. This is the perfect combination for me. Want to make these muffins too? If so, here are the ingredients you'll need to pick up:
300g plain yogurt, full fat
350g almond flour
6 large eggs
4 tbsp butter, melted
2 tsp baking powder
2 tsp vanilla extract
2 tbsp xylitol or sweetener of choice
100g blueberries and/or raspberries
For more directions on making this dish, be sure to visit the Sugar Free Londoner Webpage! Let us know what you thought of this recipe in the comment section below, because we'd love to know.
Anything to Add? Leave a Comment!