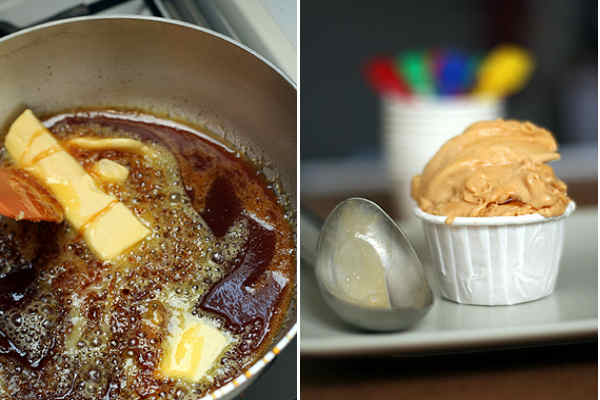 Salted Butter Caramel Ice Cream Recipe!
Calling all caramel and ice cream fans! I recently made this Salted Butter Caramel Ice Cream recipe and it was so delicious, my family loved it. This may be my new favorite ice cream flavor! Plus, this is recipe relatively easy to make at home. If you'd like to make this as well, be sure to pick up these ingredients:
For the caramel praline (mix-in)
½ cup (100 gr) sugar
¾ teaspoon sea salt, such as fleur de sel
For the ice cream custard
2 cups (500 ml) whole milk, divided
1½ cups (300 gr) sugar
4 tablespoons (60 gr) salted butter
scant ½ teaspoon sea salt
1 cups (250 ml) heavy cream
5 large egg yolks
¾ teaspoon vanilla extract
How did this ice cream turn out for you? Let us know in the comments below. For additional directions on how to make this recipe, be sure to visit the David Lebovitz Webpage. 
Anything to Add? Leave a Comment!