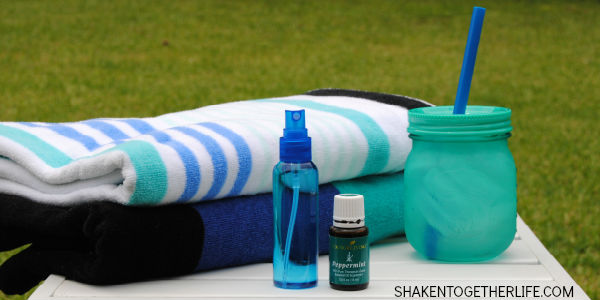 Make Your Own Peppermint Cooling Spray!
During these summer months, walking just a few feet can make me start sweating! I recently tried this Homemade Peppermint Cooling Spray and it helped me cool down. No joke! I've been using this all summer and it is fabulous and easy to make because you only need two ingredients. Want to make this cooling spray as well?  If so, here are the supplies that you'll need:
2 oz Water
3-5 Drops Of Young Living Peppermint Essential Oil
For additional directions on making this cooling spray, be sure to visit the Shaken Together Life Webpage! Let us know what you thought of this project. We love to hear from our readers.
Anything to Add? Leave a Comment!