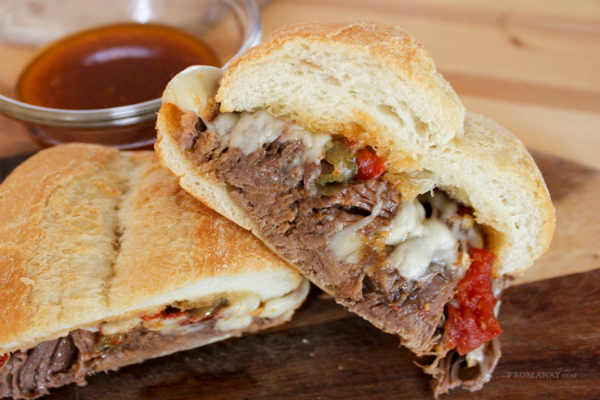 Hot & Spicy Italian Drip Beef Recipe!
Are you in the mood for comfort food this summer? I always am! My husband loves this Hot & Spicy Italian Drip Beef recipe and you will too. In my opinion, there is no better sandwich for lunchtime. Want to make this as well?  If so, here are the ingredients you'll need:
2 tablespoons Olive Oil
1 2.5 – 3 pound beef chuck roast
Salt and pepper, to taste
32 ounces beef stock
1 (14 ounce) can crushed tomatoes
1/2 jar (16 ounce) whole or sliced pepperoncinis, with liquid
1/2 jar (16 ounce) hot cherry peppers, drained and quartered
1 jar (4 ounces) diced pimentos
4-6 buttered, griddled rolls
8-12 slices provolone cheese
For additional directions on making this recipe, be sure to visit the From Away Webpage! Let us know what you thought of this recipe in the comment section below. We'd love to know!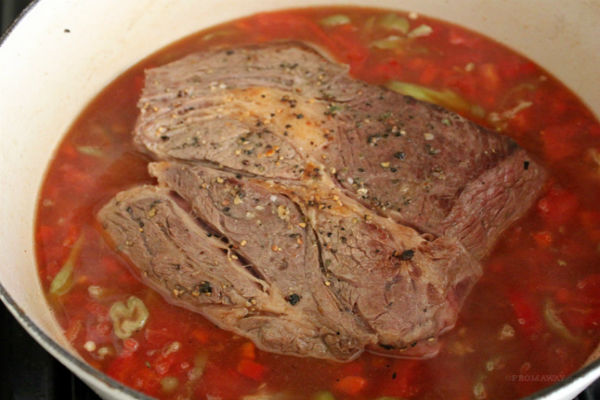 Anything to Add? Leave a Comment!