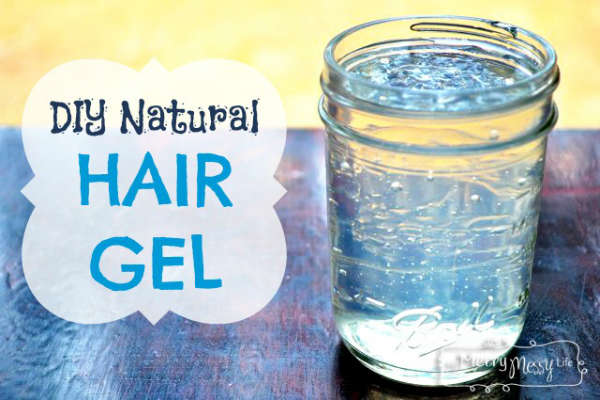 DIY Natural Hair Gel Tutorial!
Does your husband goes through his hair gel rather quickly?! Mine sure does. In response, I searched the internet and found this DIY Natural Hair Gel with Gelatin tutorial. This tutorial is both frugal and fun to make. Want to make this hair product as well? If so, here are the supplies you'll need:
Light hold: 1/2 tsp. grassfed gelatin
Medium hold: 3/4 tsp.  grassfed gelatin
Strong hold: 1 tsp.  grassfed gelatin
1 cup hot water
Optional for fragrance – 10 drops of your favorite essential oils.
Glass jar
Optional: for additional moisture, add some vegetable glycerine or pure aloe vera gel
For additional directions on making this hair gel, be sure to visit the My Merry Messy Life Webpage. Let us know what you thought of this frugal project in the comment section below. We'd love to hear from you.
Anything to Add? Leave a Comment!