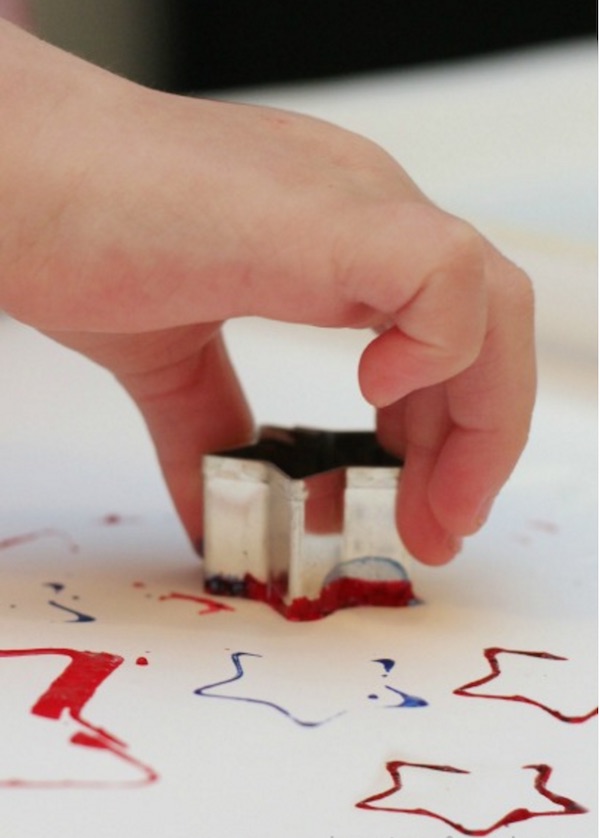 Looking for a fun DIY this July 4th weekend? This one is simple even for the littlest of hands! Below you will find materials needed and instructions and as always, HAVE FUN!
Materials:
*white paper
*red, white, and blue non-toxic paints
*star cookie cutters
Instructions:
1) place paint in individual places on a plate,
2) dip the star shaped cookie cutters in the paint
3) press down on the cookie cutter on the piece of white paper
4) lift up on the cookie cutter and do another color!
5) have fun and get creative, it is ok to overlap the shaped and colors!
6) back them with colored construction paper if you would like and proudly display them around your home!
If you had fun with this DIY and would like to see and do others, please click here! Let us know what you thought! We would love to see what your kids created!
Anything to Add? Leave a Comment!