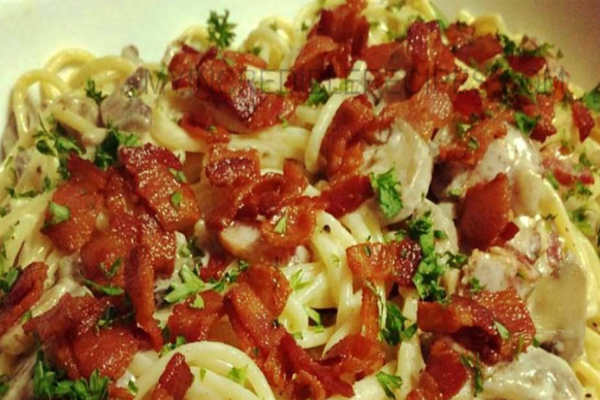 Creamy Bacon Carbonara With Chicken Recipe!
Looking for a delicious dinner tonight or later this week? If so, you must make this Creamy Bacon Carbonara With Chicken dish. We make chicken pasta often in our family, so this recipe is a no-brainer. Plus, the name sounds yummy too. If you are craving a recipe like this, then be sure to pick up the following ingredients:
1/2 lb Pasta
Fresh diced Parsley or dried Flakes
1 Cups cooked/cut up rotisserie chicken
1/2 cup of freshly grated parmesan cheese
2 tsp olive oil
1/2 tsp salt
2 large eggs
1/2 lb bacon fried crisp
1 small onion finely chopped
1/2 cup chopped mushrooms
For further instructions on making this recipe, be sure to visit the My Incredible Recipes Webpage. We hope you enjoyed this recipe. Feel free to share your thoughts in the comments below.
Anything to Add? Leave a Comment!