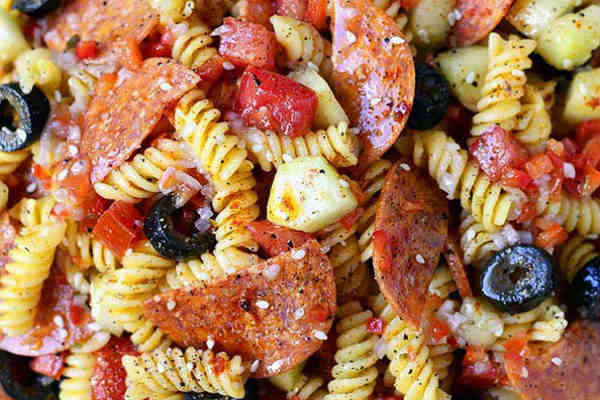 Best Pasta Salad Recipe!
In the mood for pasta, pepperoni, and all things tasty? If so, you must try this BEST Pasta Salad recipe for dinner or as a side-dish! My kids even liked this pasta salad, which was great and rare! Want to make this tasty new dish as well? If so, be sure to pick up the following ingredients in-store:
1lb pasta
3 Roma tomatoes, seeded then chopped
1 cucumber, peeled, seeded then chopped
6oz pepperoni, chopped
2.25oz can sliced olives, drained
1/2 – 3/4 bottle McCormick Salad Supreme Seasoning
1 large bottle Kraft Zesty Italian
PS: Calling all gluten-free readers and family members! Visit the link below, and she'll share how to make this dish gluten-free.
For additional directions on making this yummy dish, be sure to visit the Iowa Girl Dish Webpage. Let us know what delicious recipes you've found, we love to hear from our readers.
Anything to Add? Leave a Comment!