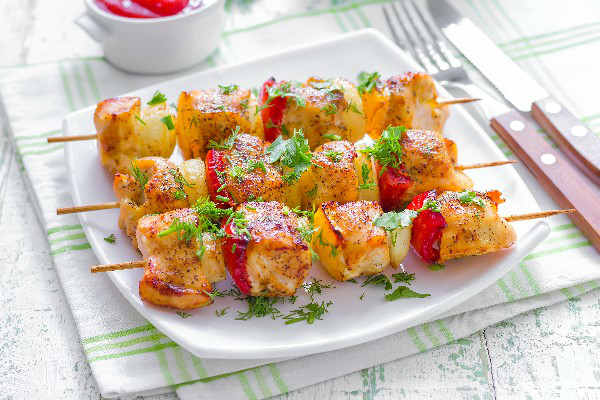 Yummy Honey Chicken Kabobs Recipe!
Want a yummy lunch or dinner recipe for this summer? If so, check out this Yummy Honey Chicken Kabobs recipe! Now is the time to grill outside, so this would be a good recipe to start with. My family enjoyed it last weekend and yours will too! Does this sound like a lunch you'd enjoy? If so, here are the ingredients you will need for this dish:
1⁄4 cup vegetable oil
1⁄3 cup honey
1⁄3 cup soy sauce
1⁄4 tsp ground black pepper
8 boneless, skinless chicken breast, halves cut into 1 inch cubes
2 clove garlic
5 small onion, cut into 2 inch pieces
2 red bell pepper, cut into 2 inch pieces
1 skewer
For additional directions on how to make this lunch idea from KitchMe, click here! Did you like this yummy recipe? Be sure to let us know in the comments below! We'd love to know and hear from you!
Anything to Add? Leave a Comment!