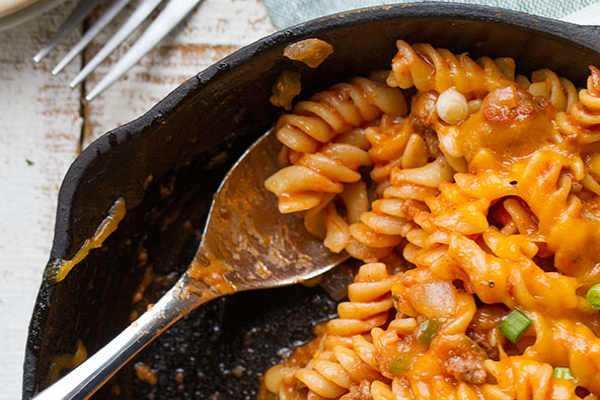 Sloppy Joe Mac N Cheese Recipe!
Looking for a recipe that your kids will enjoy? If so, then try this Sloppy Joe Mac N Cheese recipe! My husband and kids would love this recipe, because they devour sloppy joes. If you are like our family, then you must try this delicious looking dish! Here are the ingredients that you'll need to make this meal:
For the Sauce:
¾ cup tomato sauce
2 tablespoons dark brown sugar
1 tablespoon tomato paste
2 teaspoons Worcestershire sauce
½ teaspoon kosher salt
¼ teaspoon ground black pepper
For the Pasta and Remainder of Dish:
2 cups dry rotini (or any spiral-shaped) pasta
1 tablespoon vegetable oil
¾ cup diced onion
1 medium green bell pepper, diced (about ½ cup)
2 cloves garlic, minced
½ pound ground beef
1 cup freshly grated sharp cheddar cheese
For additional directions on making this recipe, be sure to visit the Taste And Tell Blog for more details. Let us know what you thought of this dish and if you plan on making it again. Feel free to share, because we'd love to hear from you.
Anything to Add? Leave a Comment!