This post contains sponsored/affiliate links. I get commissions for purchases made through links in this post.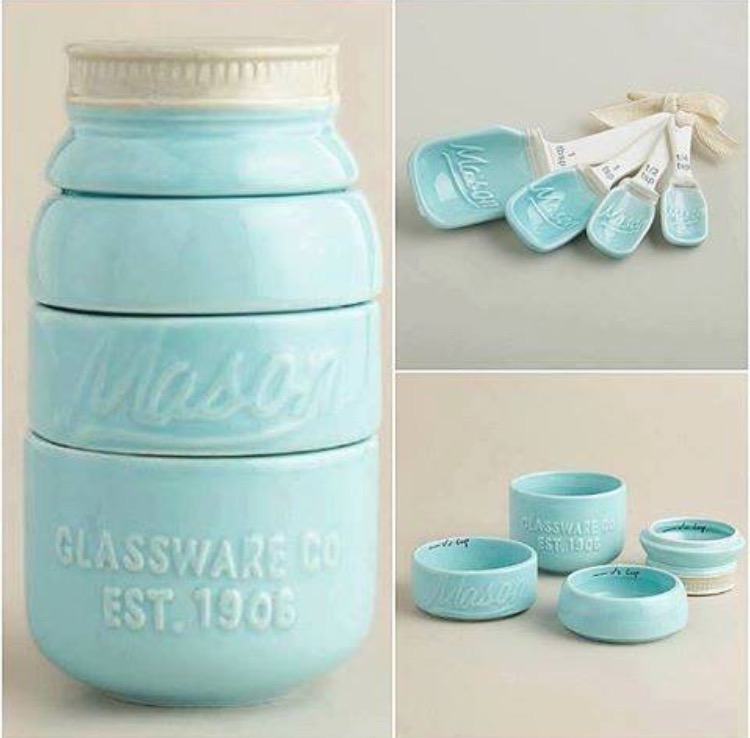 The Mason Jar Measuring cups are too cute I am ordering a set today for myself and one set to give to a friend. I just know every time I use these I will think how cute and it will put a smile on my face as I love mason jars.
Click Here to Buy the Mason Jar Measuring Cups at Amazon! – Free Shipping
Measurements Include: 1 Cup, 1/2 Cup, 1/3 Cup and 1/4 Cup
Dishwasher Safe
Makes a Great Display Piece
Can be Used to Measure Liquids or Solids
Material: Ceramic
Stylish Mason Jar Measuring Cups feature a design inspired by vintage canning jars. Use each layer of the jar to measure liquids or solids; after cleaning, stack the durable ceramic cups into an aqua blue mason jar for a cute countertop display.
Click Here to Buy the Mason Jar Measuring Cups at Amazon! – Free Shipping