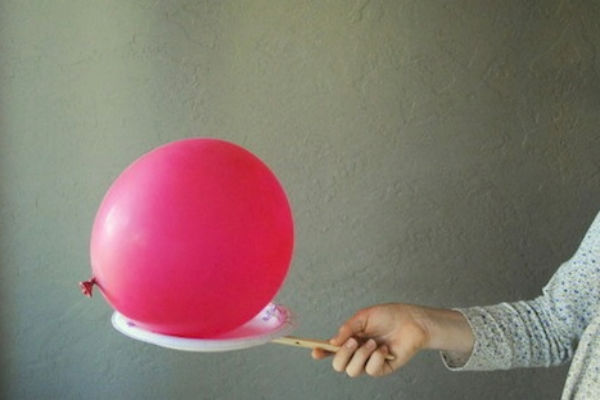 Paddle Balloon Game DIY!
There are so many clever DIY ideas! Today, I found a Paddle Balloon Game. Isn't this an interesting idea?! Plus, it is inexpensive and relatively easy to make! Your children will love to make this craft. If you'd like to make this DIY project, then be sure to pick up the following:
Paper Plates
Balloons
Hot Glue Gun & Sticks
Yard or Paint Sticks
PS: You can find paper plates and balloons at your local Dollar Tree store, which will save you some money.
For additional directions on how to make this project, be sure to visit the Vanessa Values Webpage! Let us know what summer projects you've found, we love to hear from our readers.
Anything to Add? Leave a Comment!