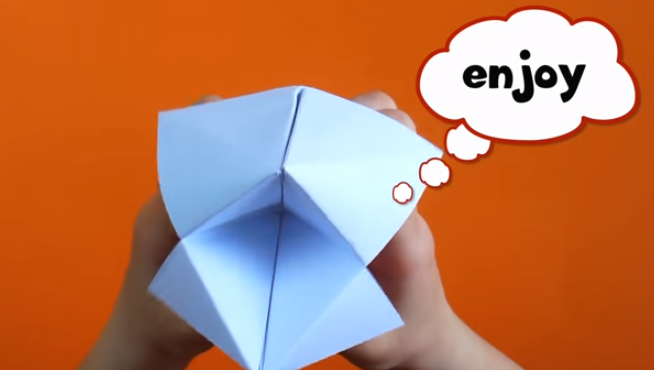 Cootie Catchers/ Fortune Teller DIY!
Have you ever played and/or crafted a cootie catcher as a kid? If so, has your child? I remember making these during my youth and having so much fun. However, I do not believe my kids have made one. So, I found this fun Cootie Catcher/ Fortune Teller DIY project! Want to make this DIY craft yourself? If so, be sure to have:
Letter Sized Sheet of Paper
Scissors
Pen
Helpful Hint: When I made this craft with my own kids, I made it along with them. It helped them see how I was making the craft as well. Plus, I kept extra paper out, in case of mistakes.
How did your project turn out? Did your kids enjoy it? Be sure to write your thoughts in the comments below. For additional directions on how to make this craft, be sure to view the video above!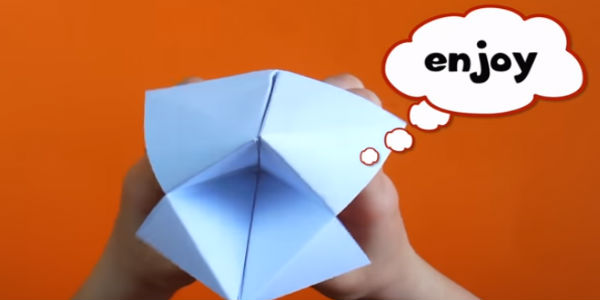 Anything to Add? Leave a Comment!