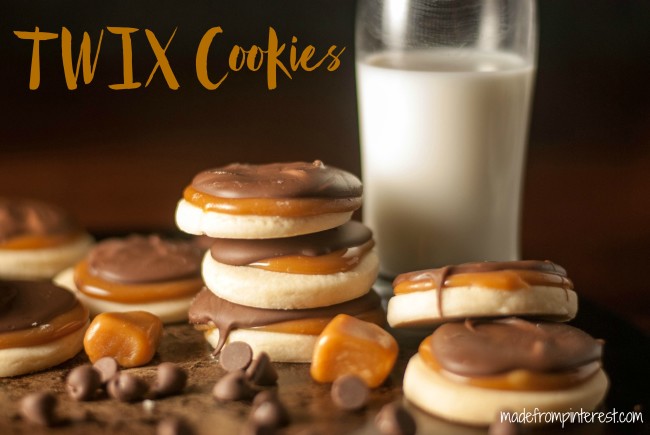 Twix Cookies! Sounds Yummy!
Are you a fan of the Twix candy bar? If so, why not make Twix cookies at home and save some cash in the long run? Plus, it seems like such a simple recipe to make! This is my favorite candy bar, so I plan on making this DIY sometime soon. Plan on making this too? If so, be sure to pick up these yummy ingredients:
1½ cups softened butter
1 cup powdered sugar
3 cups flour
1 teaspoon vanilla
¼ teaspoon salt
15 oz caramel **See notes
2 cups milk choc chips
2 tsp shortening
For directions on making this recipe at home, visit the Made From Pinterest Webpage! Have you made a similar recipe before? If so, how did this recipe compare with the candy bar. Feel free to share your thoughts in the comments below.
Anything to Add? Leave a Comment!