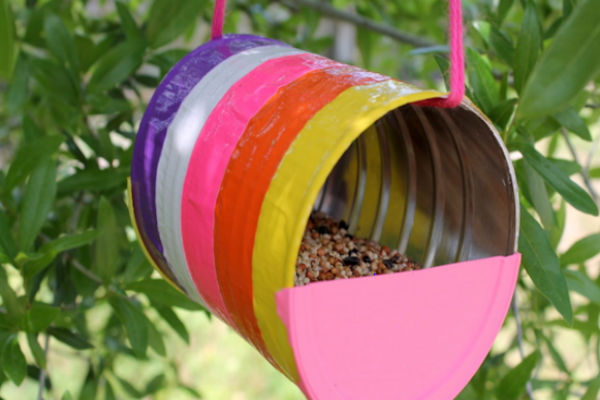 Make a Recycled Can Bird Feeder!
Recently, my two boys found a cute bird nest in our backyard! It even had a little egg, which was adorable! So, they wanted to make a feeder for this bird family. I've never made one before, so I found a simple one for my kids! Plus, it is pretty thrifty as well! Here is what you will need:
Used coffee can with plastic lid
Can opener
Craft paint
Paintbrush
Scissors
Duct tape
Yarn
Birdseed
How did your bird feeder turn out? Did you enjoy making this with your kids. Be sure to keep visiting our webpage for additional DIY craft ideas. For further instruction on making this bird feeder craft, be sure to visit the Mom Tastic Webpage.
Anything to Add? Leave a Comment!