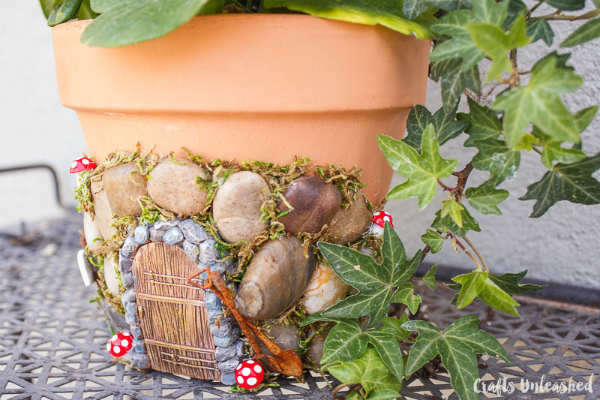 Magical DIY Fairy House Planter! SO Cute!
Now that spring is here, it is time to plant flowers in the garden or in planters! So, why not make your planter unique? If you'd like to do this, then you'll have to check out this Magical DIY Fairy House Planter! It is adorable and looks relatively easy to construct. Here are the needed supplies:
5 Inch Terra Cotta Planter
Mini Fairy Garden Door Walkway Set
Flocked Moss Fairy Garden Stones
Preserved Green Sheet Moss
Mini Welcome to My Garden Sign
Miniature Garden Tool Set
Gorilla Glue or Dual Temp Glue Gun
For more directions on how to make this unique planter and purchase the supplies listed, visit the Consumer Crafts Webpage! Let us know what you thought of this craft and if you plan to make your own. Feel free to share your thoughts in the comments below.
Anything to Add? Leave a Comment!