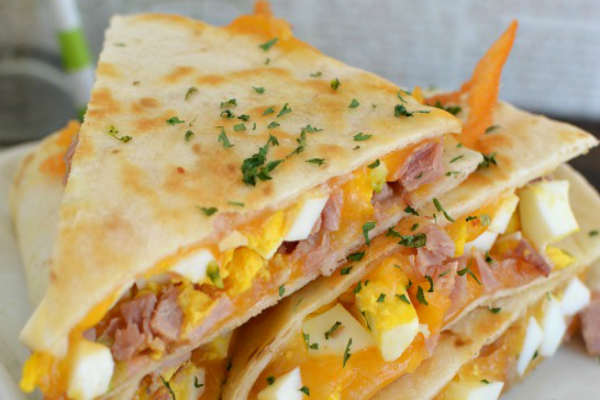 Ham and Cheese Breakfast Quesadillas! A New Favorite!
My family absolutely loves breakfast recipes, especially my husband! So, we recently tried a new recipe that was unique! This Ham and Cheese Breakfast Quesadilla was a surprising delight. My husband enjoyed this so much that we had this two nights in a row. Want to make this too? If so, pick up these ingredients:
2 flour tortilla shells
1 T. butter
2 hard boiled eggs, diced
½ c. ham, diced
½ c. grated Swiss cheese
½ c. grated cheddar cheese
OPTIONAL:
mushrooms, sauteed
onions, sauteed
bacon, sauteed
For additional directions on the preparation of these quesadillas, visit the Little Dairy On the Prairie Webpage! Let us know how your recipe turned out and if you enjoyed this yourself. We'd love to know!
Anything to Add? Leave a Comment!