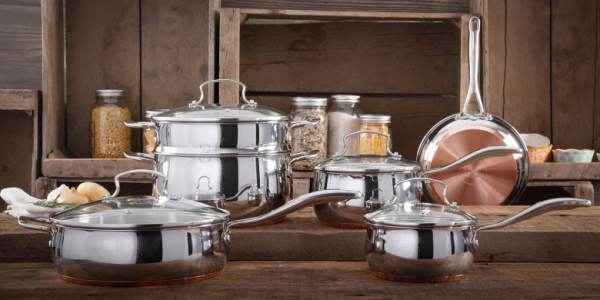 Would you like a NEW set of Cookware?
If you haven't seen the Pioneer Woman's newest designs of kitchenware you need to. It is all really perfect, and really pretty. This new set of Pioneer Woman stainless cookware is included in the kitchenware that I am talking about! The set has copper bottoms, glass lids, and made out of stainless steal.  How perfect!! What else in cookware could you want.. maybe if it came free?  Well here is your chance to win this set for FREE.  Click the picture or the link above to enter to win. She is giving away 3 sets and this giveaway ends on Sunday 3/6/16. Don't miss out on your chance of winning!
Anything to Add? Leave a Comment!