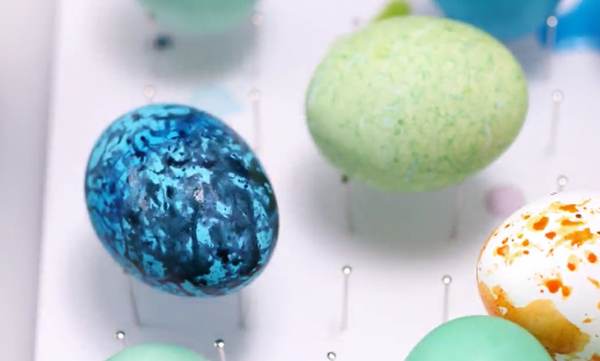 Try this Simple & Clean Egg Dying Trick!!
Dying Easter eggs is just one of the many fun things to do during Easter.  I personally love the outcome of dyed eggs, but the process of dying eggs can be a real mess! I found this egg decorating trick that could ease up the mess and help save some time too!! Just a few supplies, a few minutes of decorating, and some dry time and you have this years decorated Easter eggs.  It is a switch up on the traditional route but I think you'll like it! They sure are cute!!

Supplies:
Paper cups
Dried grains or beans, or nuts
Liquid food dye (Food color and egg dye, in Assorted and Neon Colors,mccormick.com)
White vinegar (optional)
Hard-cooked eggs, plain or dyed
Egg-drying pin board
First make your Egg-drying pin board
Using a pencil and rule, draw a 1-inch grid on a sheet of 1/2-inch thick foam board.
Push flathead pins into the foam, one at intersecting corner in the grid.
Use tongs to remove eggs from the dye, and set them on the pin-board to dry.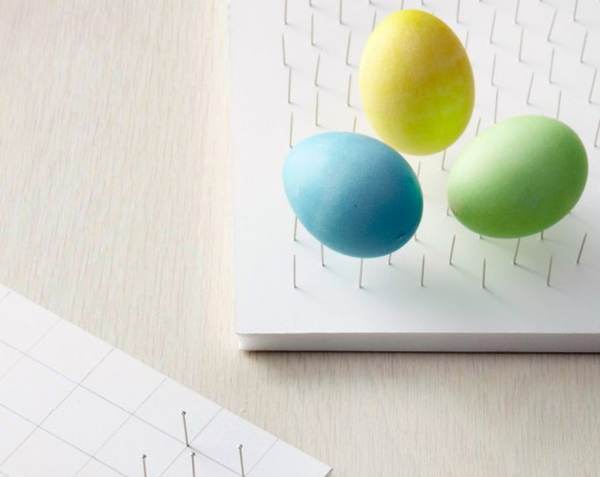 Egg Dying Directions
Fill each cup about one-quarter full of grains, beans, or nuts. Add 10 to 15 drops of food dye. Swirl each until dye coats contents; the mixture should be damp but not soaked. (Note: If mixture dries, add a drop of vinegar or a little more dye.)
Place an egg in a cup. Gently shake and swirl cup to speckle egg. Repeat with more eggs and colors.
 Let eggs dry on pin board.
This idea came from Martha Stewart!
Anything to Add? Leave a Comment!